TMS FNC UI Pack
Universal powerful; feature-rich Delphi & C++ Builder UI controls in 1 component set for VCL; FMX; LCL and WEB core apps. Includes grid; planner; treeview; ribbon and rich editor
---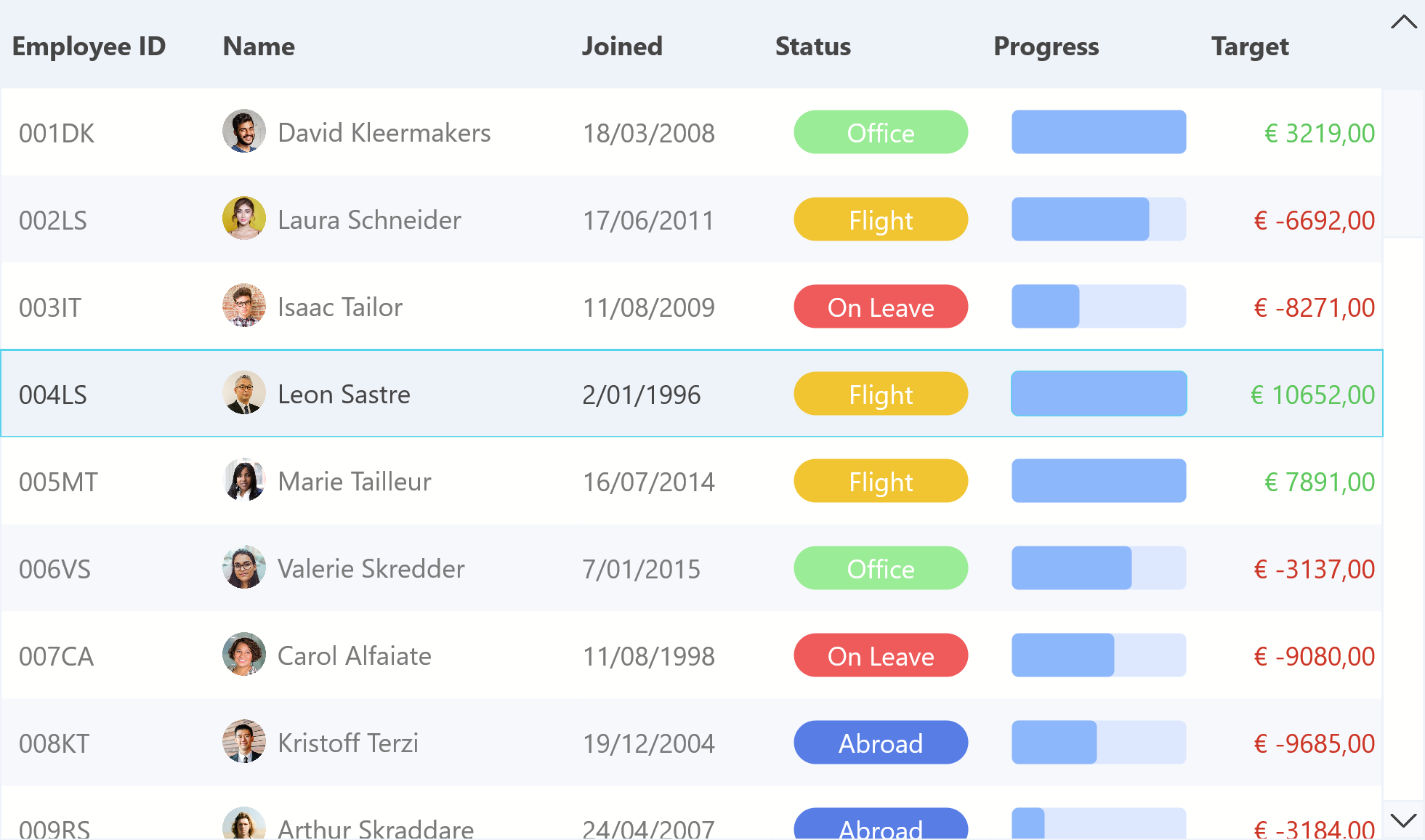 Feature-rich & high performance grid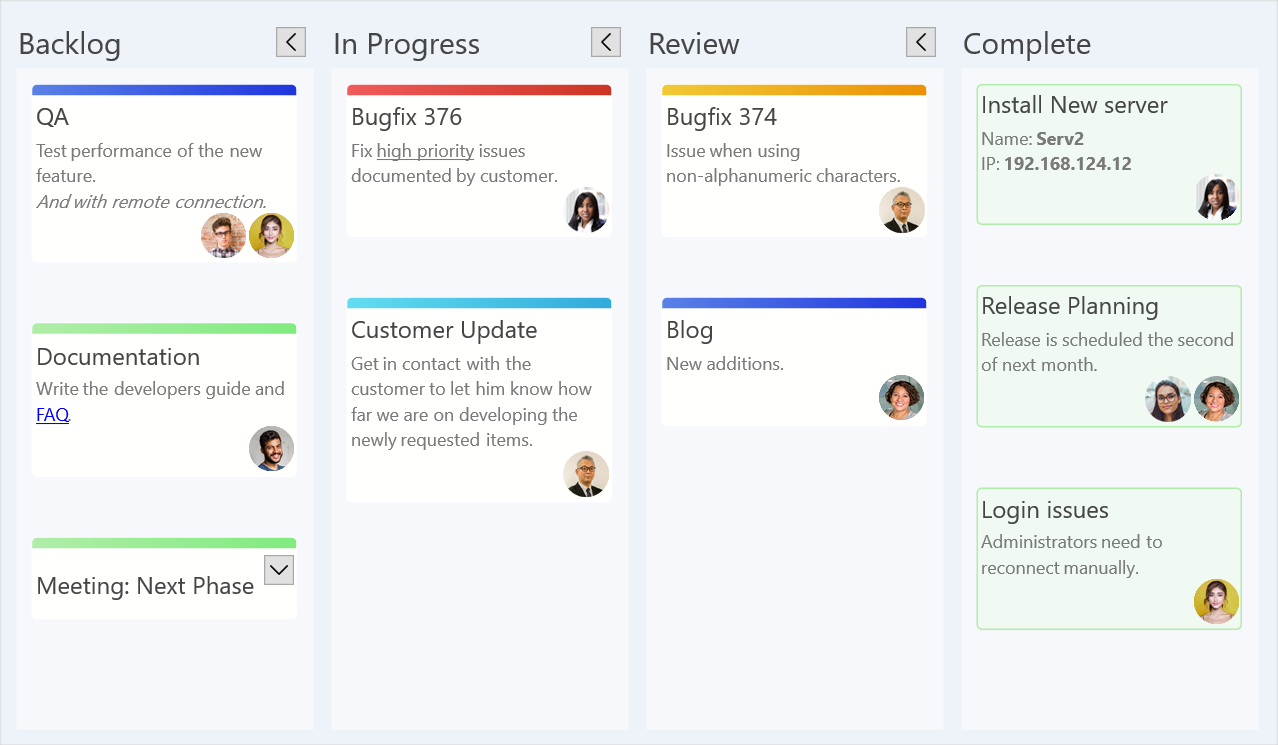 Powerful workflow visualization kanban board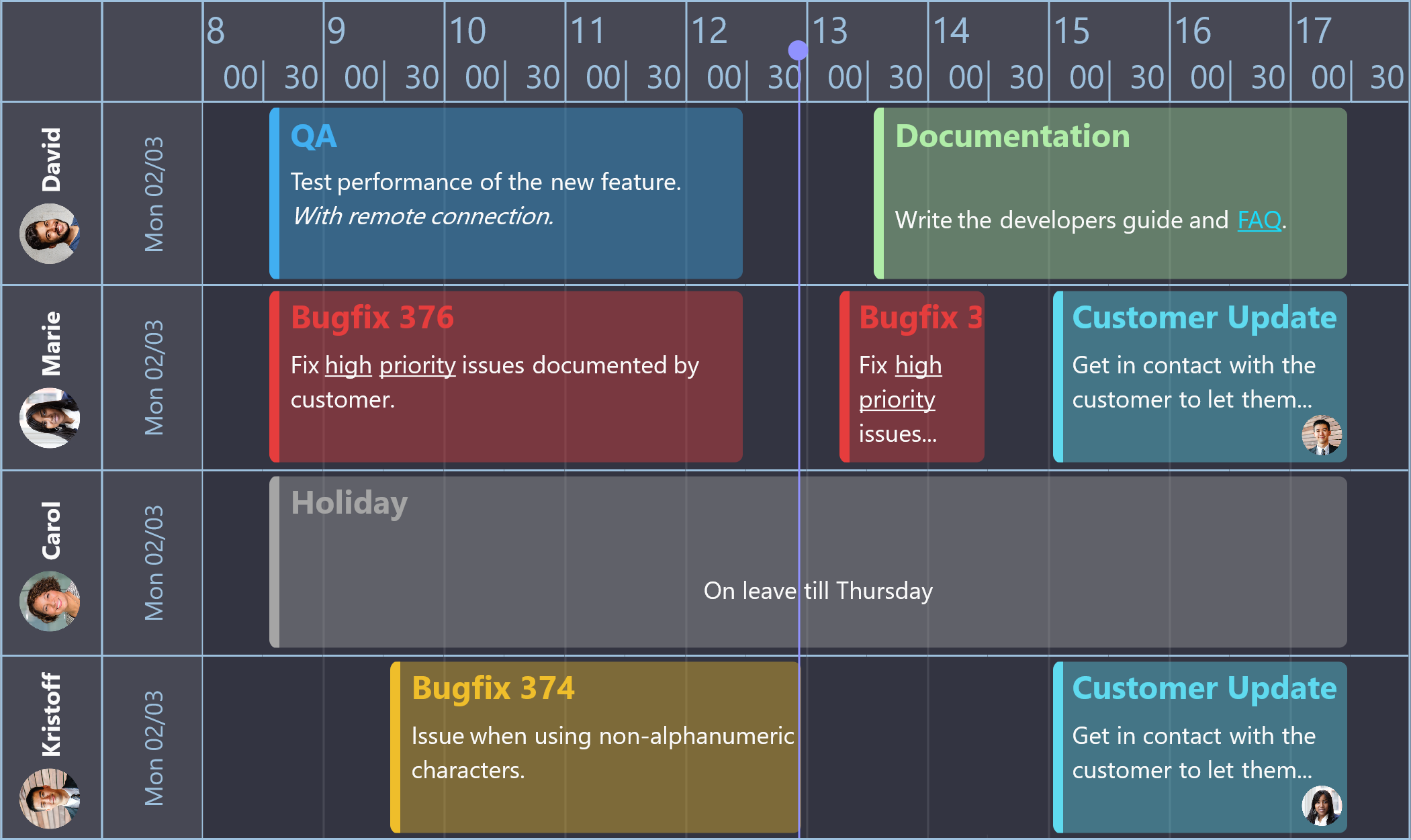 Highly flexible planner / scheduler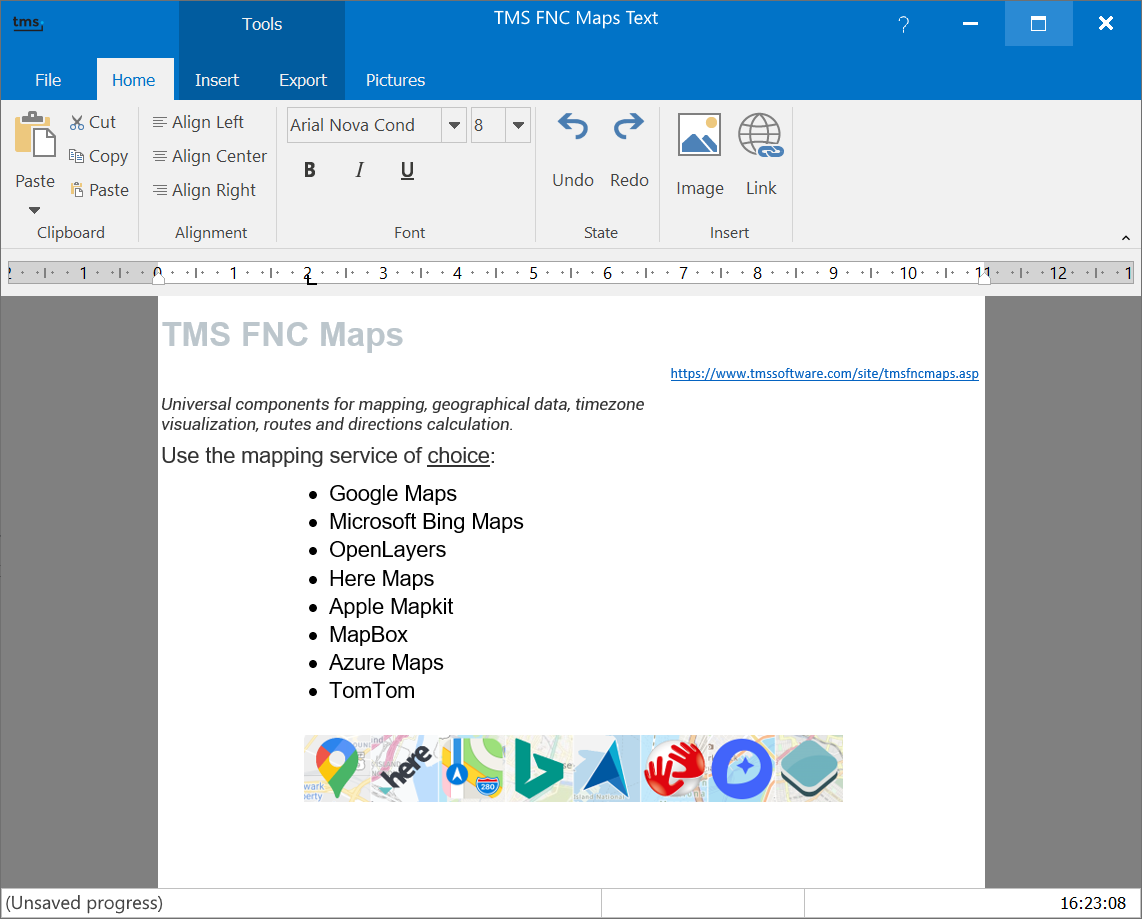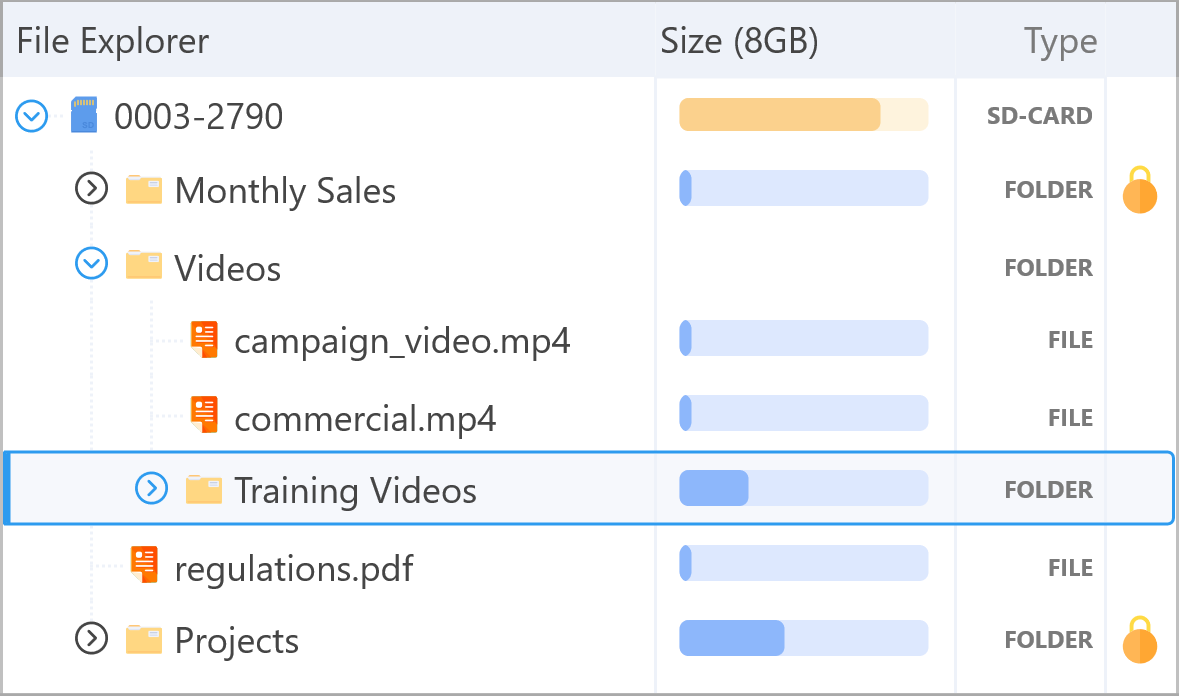 Flexible multi-column tree view
Components
---
Feature-rich & powerful grid component
TTMSFNCGrid
Column Persistence
Fixed cell single and range selection
Autosizing columns / rows on double-click
Highly configurable and flexible grid
Various cell types available and built-in as well as support for custom cell types
Fixed columns left and/or right, fixed rows at top and/or bottom.
Column & row freezing
High performance virtual mode
Several selection modes: single & multi cell, column, row, distinct cell, row, column
Cells with support for HTML formatted text, hyperlinks
Editing with range of built-in editor types and capability of using custom cell inplace editors
Cell merging and splitting
Grouping support with summary rows, and group calculations such as average, sum, min, max, custom calculation...
Filtering with optional auto filtering via dropdown
Different cell layouts for different cell states
Read-only and/or fixed state per cell configurable
Single column sorting, indexed column sorting, grouped column & indexed column sorting
Pixel and cell scrolling modes
Keyboard and Mouse handling customization: tab, enter, insert, delete key handling
Column and row dragging and sizing
Cell controls such as checkbox, radiobutton, button, bitmap, progressbar etc...
Configurable touch scrolling optimized for iOS / Android
Banding
Clipboard support
HTML Export
PDF Export
Excel Import / Export via the TTMSFNCGridExcelIO
Find and replace functionality
Separate ToolBar Popup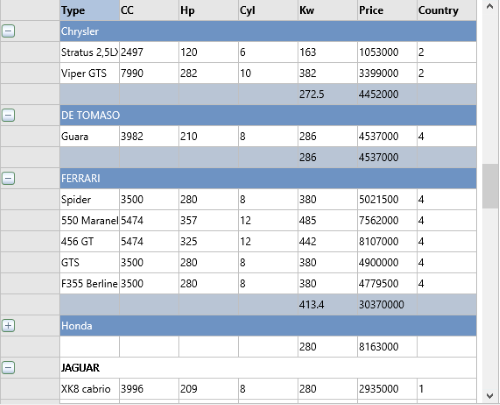 Click image for more screenshots.
TTMSFNCGridDatabaseAdapter
Component for loading and editing data from any dataset
Separate columns collection with DB-related properties
Option to automatically extract fields and create equivalent columns
TTMSFNCSpreadGrid
Simple formula editing interface
Auto recalculation
Native XLS file import and export
Single cell recalculation, full recalculation
Extensive range of mathematical functions
Save with formulas or formula results only
Single cell references in formulas
Cell range formulas
Formula precision for grid on cell basis
Display formulas or formula results
Date / time functions
Intelligent formula aware copy and paste
Can be extended with custom functions
Cell names
Cell name mode can be RxCy style or A1-style
Inter TTMSFNCSpreadGrid instances cell references in formulas
Math library infrastructure to allow easy extending TTMSFNCSpreadGrid with custom functions
TTMSFNCGridPrintIO
Specific customization for the export of the TTMSFNCGrid to the printer
Compatibility
Frameworks
Operating systems/browsers
IDEs
Includes access to TMS FNC Core
---
Help
What our customers say
Regarding TMSFNCRibbon: It's a great component and I appreciate especially its HighDPI awareness and option for using SVG images - it's a huge saving on my time, thanks for a great job.
In the past I have purchased other components from other parties. I will say proudly that TMS is the best in support, price and style. Whenever I need a help your team is always there to help me. Keep up the good work
Hi Bruno Just want to drop you a line about how great your presentation was today. We often fail to point out to someone when they do a great job! You did a great job, you gave me a lot of ideas, and you answered my question very well. THANK you for your great products & super support.
Thank you for developing components where I can best describe it like this: TMS components is a case where "The wheels fit the car, and NOT the car fit the wheels". Well done.
As always your support is extraordinary and lightning fast.
❮
❯
Partner Program
Trial Downloads
The FNC trial version is limited to WEB Core, FMX and VCL. For mobile device deployment, the trial version supports deploying in release mode only
FNC trial versions can only be evaluated one product at a time and are not compatible with other registered FNC products due to technical limitations

---
Compatibility
Delphi XE7, XE8, 10 Seattle, 10.1 Berlin, 10.2 Tokyo, 10.3 Rio, 10.4 Sydney, 11 Alexandria, C++Builder XE7, XE8, 10 Seattle, 10.1 Berlin, 10.2 Tokyo, 10.3 Rio, 10.4 Sydney, 11 Alexandria (Professional/Enterprise/Architect) , Visual Studio Code, Lazarus/FPC
---
Licensing
---
Included In
Bookmarks