Consulting and custom development services
TMS software offers a wide range of software consulting and custom software development services for you or your development team. Engineers at TMS software have a wide and deep experience in creating components and applications for Windows, macOS, iPhone, iPad, Android, Linux, Raspberry Pi, Cloud and Excel file handling. We internally work on emerging technologies such as WP7, HTML5, CSS3 to enable us to leverage first-class quality solutions on these platforms in the near future as well.
Whether you need a specific extension to an existing component, a new custom component or a full custom application, our vast experience can help you save time, frustration and money.





We have expert level expertise in:
Languages
Delphi
C#
Objective C
SQL
JavaScript, HTML5, CSS3
Platforms
FireMonkey
Win32, Win64
macOS, iOS
.NET
SQL Server
IntraWeb
ASP.NET
Raspberry Pi
Company partnerships/technical programs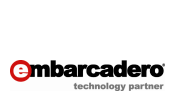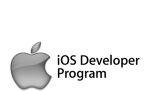 We follow a thoroughly tried & tested path for projects:
Listen carefully and completely understand the full scope of the problem.
Make a plan and estimation.
Create solutions cleverly so they can be adapted and re-used.
When working with other developers or developer teams, deliver in overseeable steps.
Some companies that used TMS software consulting or custom development services:
Cybernetic : Windows CRM query tool
Devjoy : ASP.NET web scheduling application
Dwesab : Windows user interface components for video manipulation
Estetika NV : Windows order processing management
Falafel Software : ASP.NET web scheduling components
I-Touchsystems : Silverlight charity kiosk system
Intrion : Windows workfloor diagramming tools
Medibridge : Windows chat & voice over IP module
Medtronic : Windows mobile medical questionaire software
O.P.P. : Custom web application controls
Elegante GmbH : iPad order intake application
Bombardier France: Train maintenance scheduling application
Sander AG: iPad order intake application
Durabrik : Point of sale demonstration software
Engineers at TMS software are happy to provide you the best in consulting and application development. For more information on how we can help you with a custom software consultation, please contact us via
×