TMS FNC UI Pack
Powerful, feature-rich UI controls for 4 frameworks and 5+ operating systems
---
Release
TMS FNC Components can be simultaneously used on these frameworks:
TMS FNC Components can be simultaneously used on these operating systems/browsers:
TMS FNC Controls can be simultaneously used on these IDE's:
Features
---
A collection of supercharged edit controls
TTMSFNCSearchEdit
An edit control with a dropdown TTMSFNCSearchList
Wile typing in the edit control, a search/filter is performed in the dropdown TTMSFNCSearchList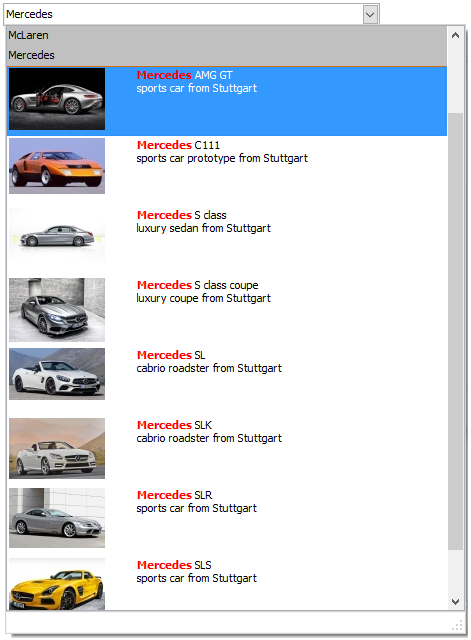 TTMSFNCListEditor
Edit control to edit a list of values in a flexible way similar to the Microsoft Outlook or iOS email address input
Items can have an optional clickable left and right image
Support for data properties associated with items
Control over appearance of items in normal and selected state
Read only mode

TTMSFNCIPEdit
3 available types: IPv4, IPv6, MAC
The fields only accept characters that are allowed by the selected type

TTMSFNCSpinEdit
Horizontal and vertical orientation
Optional editable setting
Uses TTMSFNCTrackBar and TTMSFNCEdit

TTMSFNCLabelEdit
HTML formatted text support
Customizable accept and cancel buttons

Partner Program
Create your own FNC components and become an FNC Certified partner.
Help
Trial downloads
Trial version: limited to WEB, FMX and VCL. For mobile device deployment, the trial version supports deploying in release mode only.
Buy online
TMS FNC UI Pack
---
for Delphi XE7, XE8, 10 Seattle, 10.1 Berlin, 10.2 Tokyo, 10.3 Rio, 10.4 Sydney, C++Builder XE7, XE8, 10 Seattle, 10.1 Berlin, 10.2 Tokyo, 10.3 Rio, 10.4 Sydney, (Prof/Enterprise/Architect) , Lazarus/FPC
---
View licensing FAQ
---
License for commercial use: Single developer license, Small team license, Site license
Includes full source code
Free 1 year updates and new releases
After 1 year, a 70% discount renewal is offered for a one year extension (offer valid for 30 days)
Free priority support through email and forum

---
This product is also available in the following bundle(s):
Bookmarks