WEB
TMS WEB Core VSC BETA
Framework for creating modern web applications from Visual Studio Code
---
Release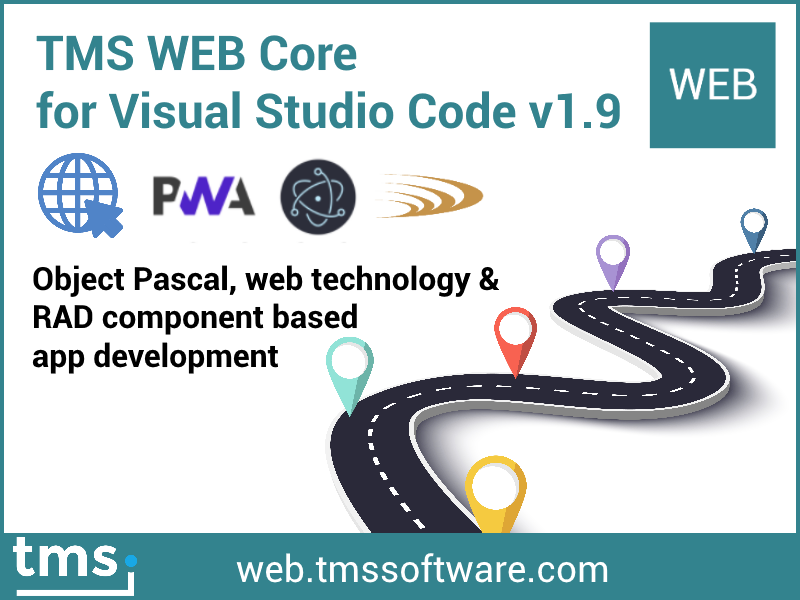 Features
RADical Web

Modern SPA web application model
Pure HTML5/CSS3/Javascript based applications
Standard component framework for common UI controls and access to browser features
Debugging in Pascal code via the browser
Backed by a solid & proven Delphi Pascal to Javascript compiler that was years in development



Reuse skills and components

Open to consume other existing Javascript frameworks & libraries
Open to use HTML/CSS for design
Open to use other jQuery controls or even other Javascript frameworks
Easy interfacing to REST cloud services including to TMS XData for database



Easy Deployment

Application consists of HTML & Javascript files only that can be easily deployed on any light or heavyweight webservers
Use any existing load-balancing software and/or techniques for highest performance



Visual Studio Code version benefits

WYSIWYG form designer
Debugging integrated in the IDE
Cross-Platform (Windows / MacOS / Linux)
High DPI enabled IDE
Ecosystem with many additional plugins to enchance development productivity
Videos
Demos
Basics
Services
Web
XData
3D
Multimedia
BETA available now!
TMS WEB Core VSC BETA is available for all active registered users of
TMS ALL-ACCESS
.
---
Ready for WEB
The following product can be used in combination with
TMS WEB Core VSC
.
---
TMS WEB Core Partner program
Create your own WEB components and become a WEB Certified partner
Discover more WEB components from our WEB Certified partners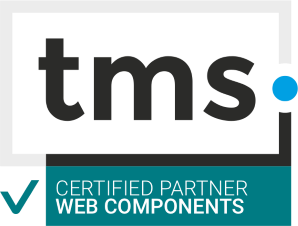 ---
Help
Launch Price
Purchase a license now at launch price to already benefit from access to the full source code of the BETA.
This includes 1 year of support and updates for the full registered version starting from the offical release date.


WEB
Buy online
TMS WEB Core VSC

Bookmarks