VCL
TMS VCL UI Pack
Our bundle of over 600 VCL UI controls for modern, feature-rich Windows application development, including grids, planner, richeditor, ribbon, web updater, treeview and much more...
---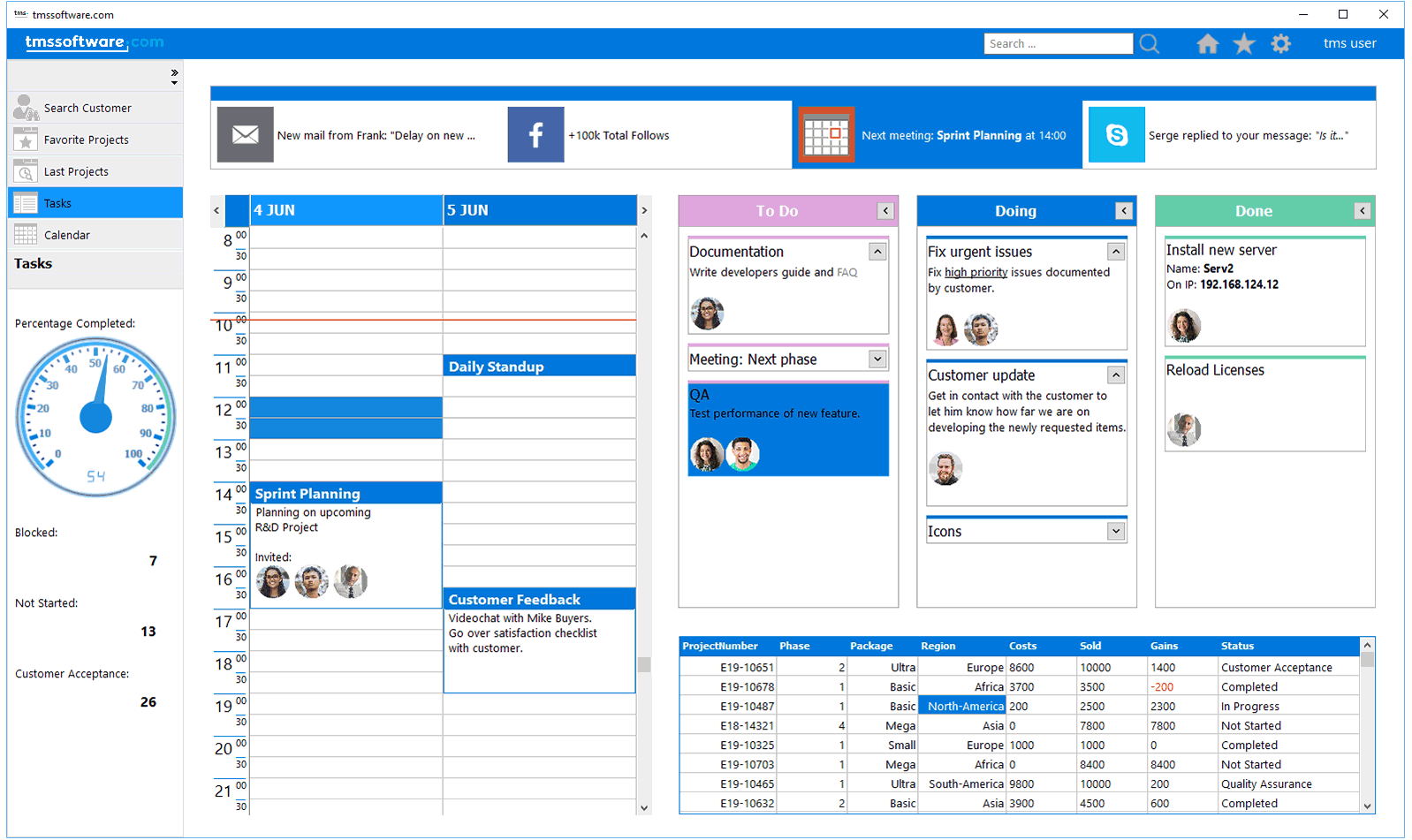 Features
---
A set of graphic property selectors for word processing or graphics applications
TAdvOfficeFontSelector , TAdvOfficeColorSelector
Office 2007 style component for selecting fonts and colors. The font selector offers the capability to show the most recently used fonts first.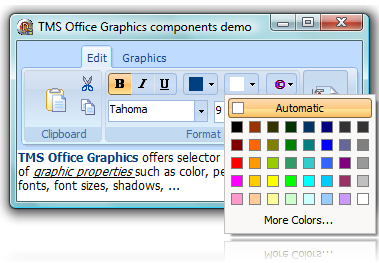 TAdvOfficeComboBox
Office 2007 style combobox component with built-in colors for Office 2007 Blue, Silver, Obsidian.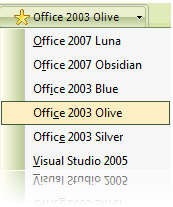 TAdvOfficePenStyleSelector
Office 2007 style component for selecting Pen styles.
TAdvOfficeBrushStyleSelector
Office 2007 style component for selecting Brush styles.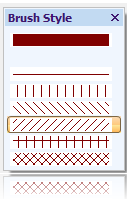 TAdvOfficeTableBorderSelector
Office 2007 style component for selecting Table borders.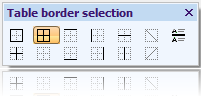 TAdvOfficePenWidthSelector
Office 2007 style component for selecting Pen width.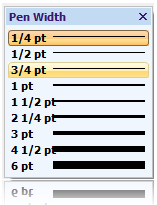 TAdvOfficeToolSelector
Generic Office 2007 style component for selecting "Tools". Tools can be any type of item and can be added in categories. Each "tool" can be represent by an image or text.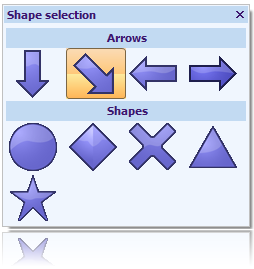 TAdvOfficeShadowSelector
Office 2007 style component for selecting Shadows.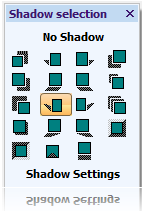 Extra Information
Help
What our customers say
Thank you for this superb tool collection!
Thanks for the effort to create the VCL grid goodies ! These chunks of outcome-oriented teaching-material are very useful. It's unbelievable how powerful the grid is when one knows how to unveil it's countless options...
I don''t know how I could have created and managed so many projects without the AdvStringGrid! And although there is already so much functionality in it I''m using my own derived version with automatic column widths, enhanced export to Excel (including text colors, backround colors, comments, merged cells and more), the possibility to fill in static data at design time and more. This often allows me to build a new tool in hours instead of days! Support is also great! Thanks.
Keep up the great work...Every new release of TMS Component Pack is like Xmas. Top quality components! :-)
I must say that the increasing number of features and sophistication of your VCL components is impressing. Your components also inspires to add new functionalities to our application.
❮
❯
Trial Downloads
Note that the TMS VCL UI Pack replaces the TMS Component Pack. Both products can't be installed simultaneously. Therefore TMS Component Pack must first be uninstalled before installing the TMS VCL UI Pack

---
Compatibility
Delphi 7, 2007, 2010, 2009, XE, XE2, XE3, XE4, XE5, XE6, XE7, XE8, 10 Seattle, 10.1 Berlin, 10.2 Tokyo, 10.3 Rio, 10.4 Sydney, 11 Alexandria, C++Builder 2007, 2009, 2010, XE, XE2, XE3, XE4, XE5, XE6, XE7, XE8, 10 Seattle, 10.1 Berlin, 10.2 Tokyo, 10.3 Rio, 10.4 Sydney, 11 Alexandria (Professional/Enterprise/Architect)
---
Licensing
---
Included In
Bookmarks
×