Blog
All Blog Posts | Next Post | Previous Post



Bookmarks:
Saturday, May 22, 2021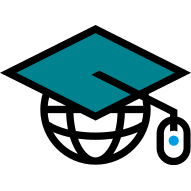 Ever since we introduced our TMS WEB Academy platform (entirely built using our own TMS WEB Core product by the way) in February this year, it has been popular and much appreciated. Accelerated by the COVID19 pandemic, it is here to stay as a (free) way to learn about software development and directly communicate and interact with our experts during focused webinars.

So, today, we announce 3 new free webinars coming up in June!

Introduction to TMS WEB Core for Visual Studio Code
June 3, 15h00 UTC
You want to use your favorite Object Pascal language. You want to develop web client applications. You want to use an IDE directly on Windows or macOS or a Linux machine. You want to use RAD component based development methodology. Then we have this webinar for you where we introduce
TMS WEB Core for Visual Studio Code
. No prior knowledge or experience required, we will take you through the steps to create your first web client applications with this hugely popular free IDE and TMS WEB Core.

Miletus : Using web technology to create cross-platform desktop applications
June 10, 15h00 UTC
You have customers who prefer a web application? You have customers who prefer a desktop application? You want to take advantage of web technology to create stunning user interfaces? You want an easy way to use local databases? With Miletus coming with
TMS WEB Core
, you can do it all. In this webinar, we show you what Miletus is, what you can use it for, how you can use it. Learn in just one hour webinar how to build a database powered, cross-platform desktop app with a good looking web front-end running on Windows, macOS or Linux.
Sign up for the webinar here


What is FNC : Introduction to the growing family of FNC technology based components
June 17, 15h00 UTC
You heard about this yet another TLA (
Three-Letter-Acronym
)
FNC
but are unsure what it stands for and why and how you can benefit from it? In this webinar, we explain the basics of what FNC is, how it is created, what FNC components and products exist meanwhile. Whether you are a Delphi VCL classic Windows application developer, a Delphi FMX cross-platform developer, a developer wanting to create web applications or a developer preferring free IDEs like Lazarus or Visual Studio Code, FNC will empower you in any scenario. Learn all about this in this webinar and never forget anymore what the TLA FNC stands for.
Sign up for the webinar here


More webinars?
If you have ideas, let us know what you want to see covered in upcoming webinars! We are eager to learn where we can add value with content offered via a webinar. Or, if you created a great application or have an original or creative use case for any of our products and you feel like presenting this to your fellow Delphi developers, don't hesitate to reach out and you could be next offering a webinar on our
TMS Web Academy
.
Or meanwhile you can have a look at the previous webinars we offered and for which the
recorded sessions
are available.
Bruno Fierens
Bookmarks:

This blog post has not received any comments yet.




All Blog Posts | Next Post | Previous Post