Blog
All Blog Posts | Next Post | Previous Post



Bookmarks:
Thursday, June 25, 2020


A while ago we created an import tool to minimize the workload of importing web components into TMS WEB Core. We wanted to extend the capabilities of this import tool and adjust it as much as possible so it can handle a wider range of web component sets. If you take a look around the countless available libraries, you'll notice that many of the web components share the same functionality, so we wanted to pick something that stands out.

Our next target was the Vaadin UI Components. It is developed by Vaadin and the component pack is available through HTML and Java. It has free and open-source elements and apart from the different look and feel it also introduces some new components, such as Login and its overlay variant.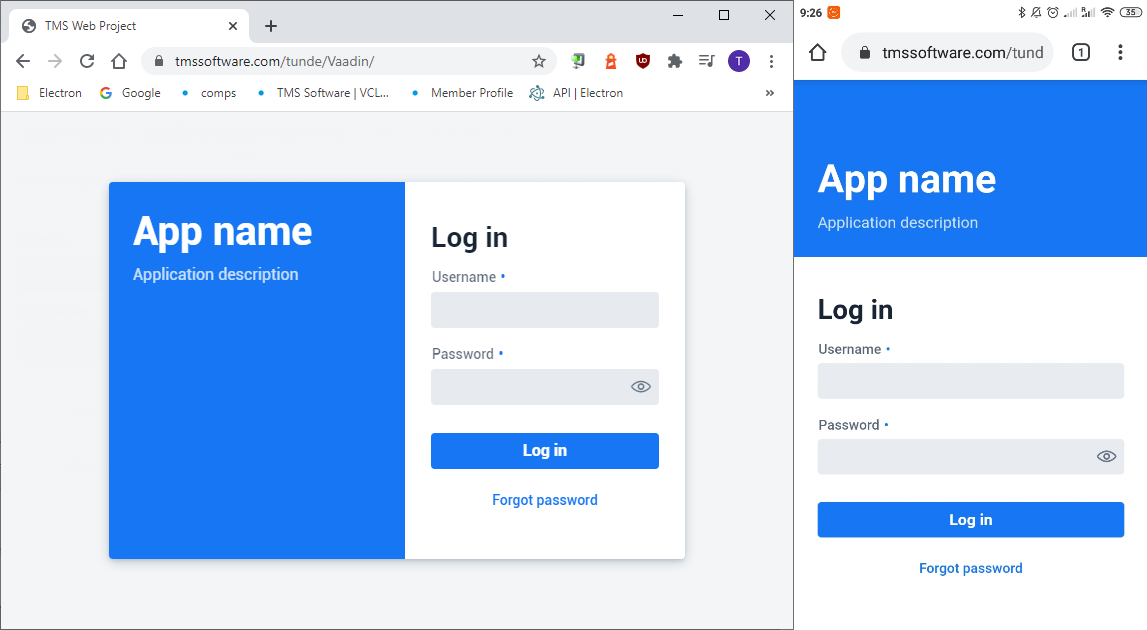 Another advantage is that many of the elements behave differently on smaller screens, making them a great candidate for mobile development. Below you can see the difference between the Date Picker and Tabs components on a bigger desktop and smaller mobile browser.




The online documentation is available for each component here under the "Free & open source components" section.

You can go ahead explore a selection of these components in our demo, and make sure to check it out on mobile devices too! We made this wrapper pack available for free as part of our new TMS WEB Core partner program, and you can download it from here.

To install, open, compile & install the package from the "Component Library Source" folder. This will install the design-time components.
For use at runtime, make sure that the "Core Source" folder is in your TMS WEB Core specific library path that you can set via IDE Tools, Options, TMS Web, Library path.

Tunde Keller
Bookmarks:

This blog post has received 2 comments.







All Blog Posts | Next Post | Previous Post