Blog
All Blog Posts | Next Post | Previous Post



Bookmarks:
Monday, December 5, 2022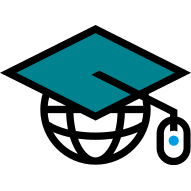 We like to invite you to join our free live webinar Delphi Visual Responsive Design on December 8, 2022 at 4PM UTC (5PM CET).
Learn from your host Bruno Fierens, CTO of tmssoftware.com how you can create user interfaces that adapt to screen sizes without writing any code. You can use this technology in classic VCL Windows applications, cross-platform FireMonkey applications as well as TMS WEB Core web client applications.


See the video invitation and register for the webinar on tmswebacademy.com here.
To prepare and familiarize with the upcoming Visual Responsive Design, you can find information and a video in this blog:
https://www.tmssoftware.com/site/blog.asp?post=1030
See you on Dec 8 at https://www.tmswebacademy.com!
Bruno Fierens
Bookmarks:

This blog post has not received any comments yet.




All Blog Posts | Next Post | Previous Post