VCL
TMS PassKit
Generate PassKit discount coupons, event tickets, store cards, travel tickets for iOS PassKit wallet from Delphi or C++Builder
---
Feature overview
With TMS PassKit, wallet PassKit files can be generated for use with the iOS / iPhone wallet of all types. Wallet is an application on Apple iOS that manages tickets, vouchers, boarding passes, store cards or other virtual objects. It is a part of the Apple Pay system which supports payment by NFC or Apple Wallet.

TMS PassKitBuilder supports the generation of all types of PassKit files.

Generates tickets, vouchers, boarding passes, store card ...for iOS Wallet
Support for multilanguage PassKit files
Support for QR code or bar code on PassKit file
Support for app association / companion app linking
Control over PassKit file appearance
Support for PassKit relevance setting including location or beacon based relevance
Support for PassKit file validity period settings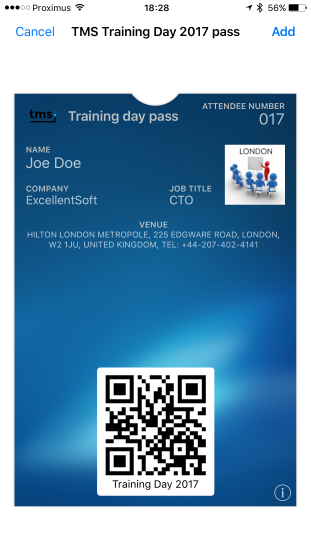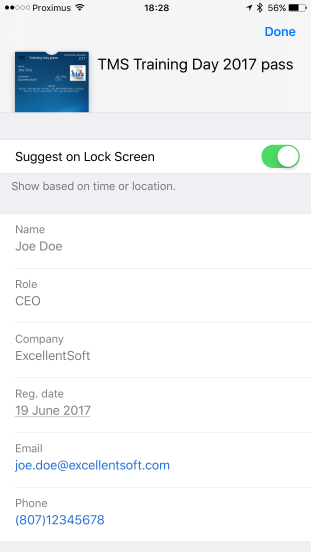 Pricing
Single Developer License
Small Team License
Site License
TMS PassKit
---
€ 105
1
yearly renewal
---
All prices excl. VAT. 1 Renewal price is subject to change. Renewal price is valid up to 30 days after license has expired. After renewal period a discount price is offered to renew the license.
Free Trial
---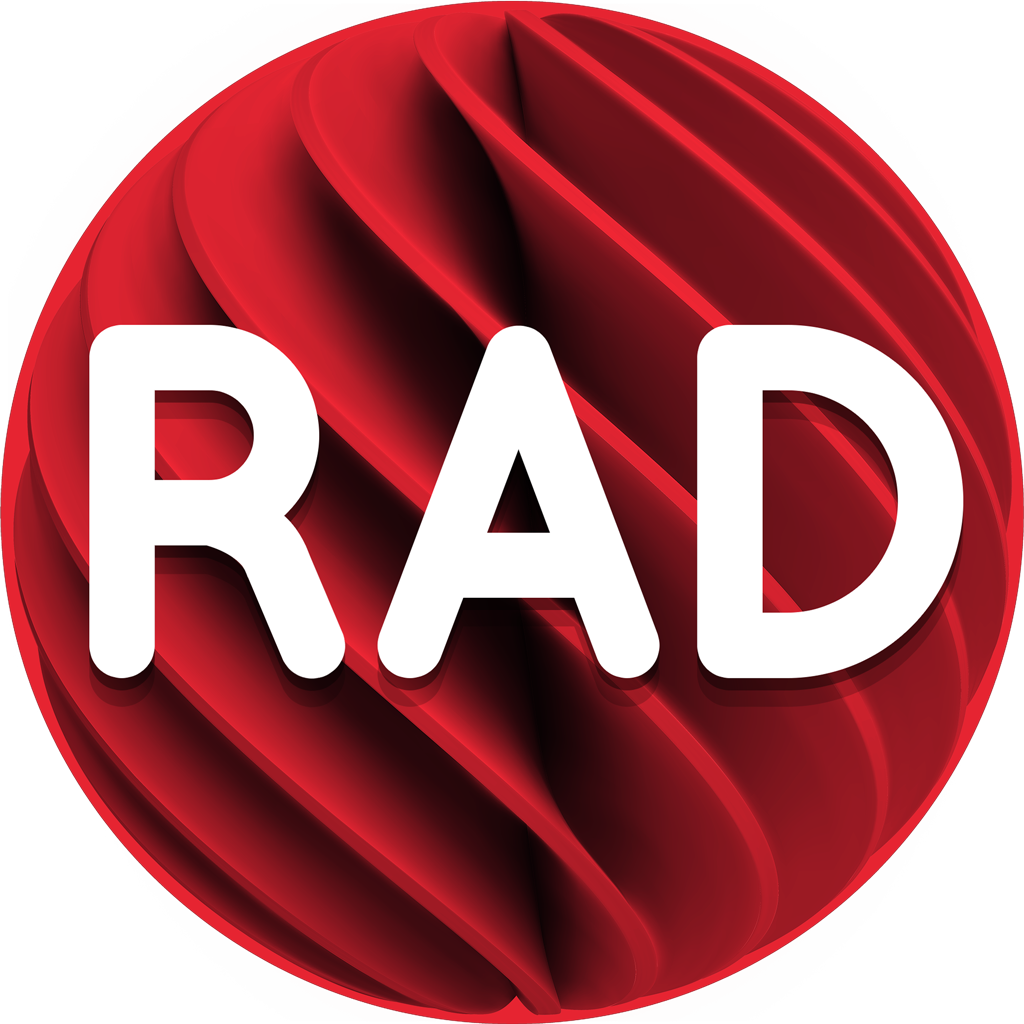 What our customers say
As a developer for 30+ years, and a Delphi developer since 1996, I've a solid foundation on desktop development. But I was skeptical of indulging in web development. Though the market was demanding a switch, it seemed too difficult to make the transition. TMS Software was my "magic bullet" to get me started with zero intimidation. Love their Web Core and XData products. Now I can develop powerful web applications using Delphi. TMS Software has renewed my love for Delphi and won my heart for their innovators. Thanks to the team for great products and a large volume of demos and manuals. You ROCK!
In the past I have purchased other components from other parties. I will say proudly that TMS is the best in support, price and style. Whenever I need a help your team is always there to help me. Keep up the good work
Hi Bruno Just want to drop you a line about how great your presentation was today. We often fail to point out to someone when they do a great job! You did a great job, you gave me a lot of ideas, and you answered my question very well. THANK you for your great products & super support.
Thank you for developing components where I can best describe it like this: TMS components is a case where "The wheels fit the car, and NOT the car fit the wheels". Well done.
As always your support is extraordinary and lightning fast.
❮
❯