Blog
All Blog Posts | Next Post | Previous Post



Bookmarks:
Wednesday, November 8, 2023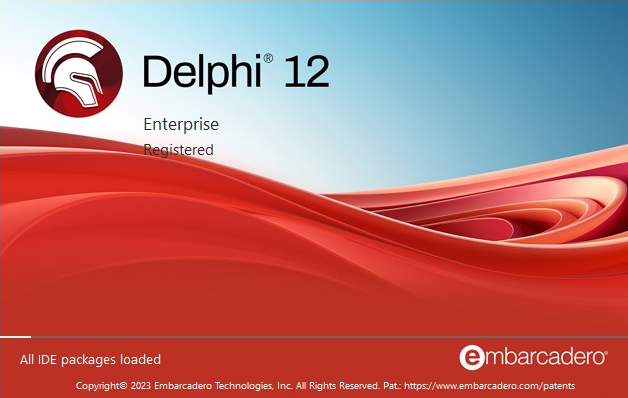 Celebrating four decades since the debut of
Turbo Pascal
, we now embrace Delphi 12, a fresh addition to
RAD Studio 12 Athens
. My journey began with Turbo Pascal version 3 in 1986, missing the initial 1983 release. Yet, the thrill of engaging with Delphi 12 today resonates with that original excitement!
Here's a glimpse of Delphi 12's standout features: it's Snappy, Solid, Sexy, and it boasts an improved Syntax.
Snappy
Remember the speed of Turbo Pascal? Its compilation and execution were remarkably fast. In 2023, Delphi 12 has recaptured this essence, offering the most responsive Delphi IDE in recent memory. From a swift startup to an agile editor, and fluid design-time interactions — not to mention the rapid compiler and the quick execution of VCL Windows applications — it's all impressively fast.
Solid
The robustness of Turbo Pascal's compiler and its stringent type checking are legendary, enabling the creation of sturdy code. After extensive testing with Delphi 12, the solidity of the entire development process has been striking. The IDE, even after a 10-hour marathon and over two million lines of code, hasn't faltered. Embarcadero's commitment is evident, with over 1,000 issues addressed in the latest IDE, frameworks, and toolchain.
Sexy
Turbo Vision
set a new benchmark for windowed application design in text mode displays. Now, Delphi 12 continues to dazzle with its capacity to craft stunning user interfaces. This is evident with the Skia integration, enhanced high DPI support, updated MDI UX, VCL Styles, and more. The tools at our disposal for crafting exceptional Windows user interfaces are unparalleled in productivity.
Syntax
Innovation hasn't bypassed language syntax. Delphi 12 has shattered previous limitations, like the 255-character string constraint, and now embraces multiline strings without the cumbersome $13$10 line terminators. This greatly simplifies handling HTML, JSON, base64 data, etc. The already very readable Pascal code has been modernized, making it even more enjoyable to work with.
Support
Indeed, as many developers with a penchant for consistency might expect, this paragraph needed to begin with '
S
' 😉. The burning question is: when will our full product suite support Delphi 12? The answer is straightforward: as soon as possible. We're diligently working to update our product line for Delphi 12, and you can monitor our progress through the provided URL:
https://www.tmssoftware.com/site/radstudio12.asp
This link will display products
ready
for automatic installation
for RAD Studio 12 for registered users
. Subsequently, we'll update the trial versions to Delphi 12 and make them available on GetIt. But our immediate priority is to equip our customers with our product suite optimized for this brand new version 12 IDE. Also, our products that feature
TMS Smart Setup
are already compatible with Delphi 12!
Keep an eye on our
tracking page
to know when your preferred product is Delphi 12 ready. Meanwhile, we're eager to hear about your experiences with this new IDE!
Bruno Fierens
Bookmarks:

This blog post has received 24 comments.















All Blog Posts | Next Post | Previous Post