Blog Options
Archive
<< December 2019

>>
Authors
---
Blog

Most Recent Post | Next Post | Previous Post | Index List



Bookmarks:
Thursday, December 12, 2019
Intro
A while back, we brought FNC to the WEB, except TMS FNC Blox was missing due to some deep technical limitations. We can now proudly announce that TMS FNC Blox supports TMS WEB Core!


Features
Below is a list of features that are supported in TMS FNC Blox.



Compatibility
With FNC we aim for reusable code and when bringing TMS FNC Blox to the WEB we wanted to maintain compatibility with FMX, LCL and VCL as much as possible. By rewriting the persistence part of TMS FNC Blox and integrating it into TMS FNC Core it is possible to load blox files that have been saved in a VCL, LCL or FMX application into a TMS WEB Core client application. The code for creating and registering custom blocks in VCL, LCL or FMX is also compatible with TMS WEB Core.


Getting Started
Install the latest version of TMS WEB Core, TMS FNC Core and TMS FNC Blox The demo (also included in the TMS WEB Core demonstrates the uses of the TTMSFNCBloxToolBar, TTMSFNCBloxSelector and how to add, configure and manipulate blox elements.
Demo: http://www.tmssoftware.biz/tmsweb/demos/TMSWEB_FNCBlox/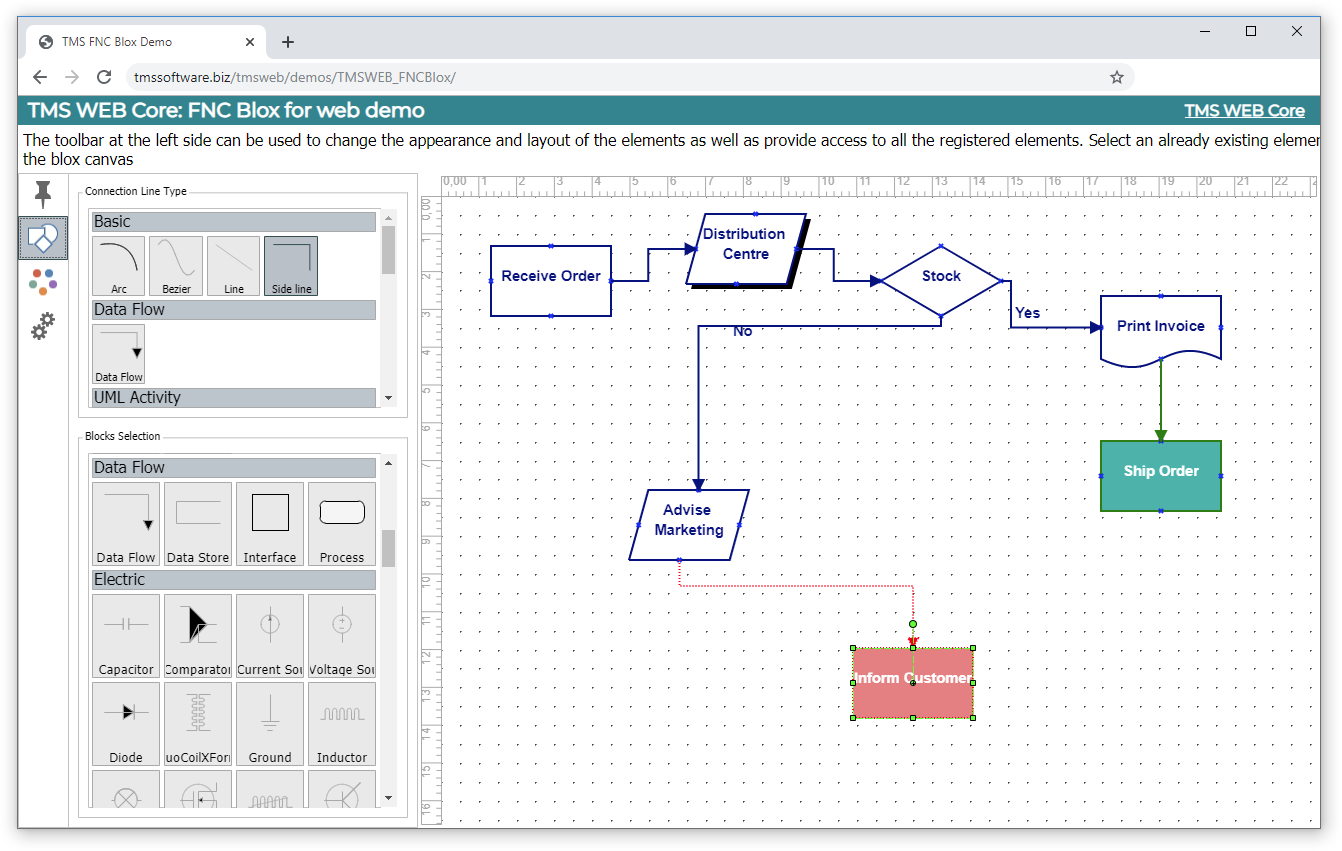 Pieter Scheldeman
Bookmarks:




Most Recent Post | Next Post | Previous Post | Index List