TMS FNC Chart
Universal highly customizable Delphi & C++ Builder chart component designed for business, statistical, financial & scientific data for use in VCL, FMX, LCL and WEB core apps
---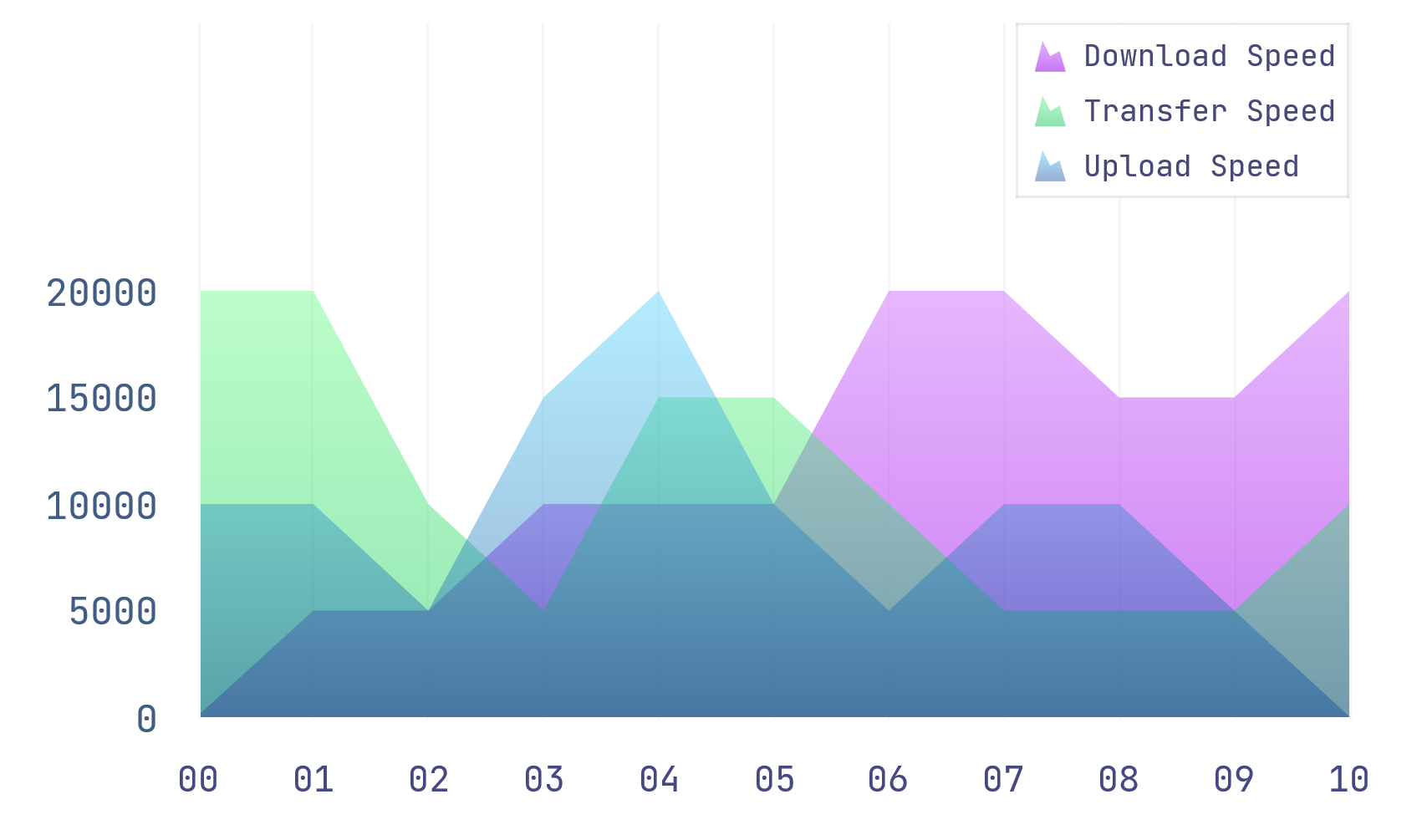 Various area chart types with series legend and auto-calculated Y-axis and X-axis values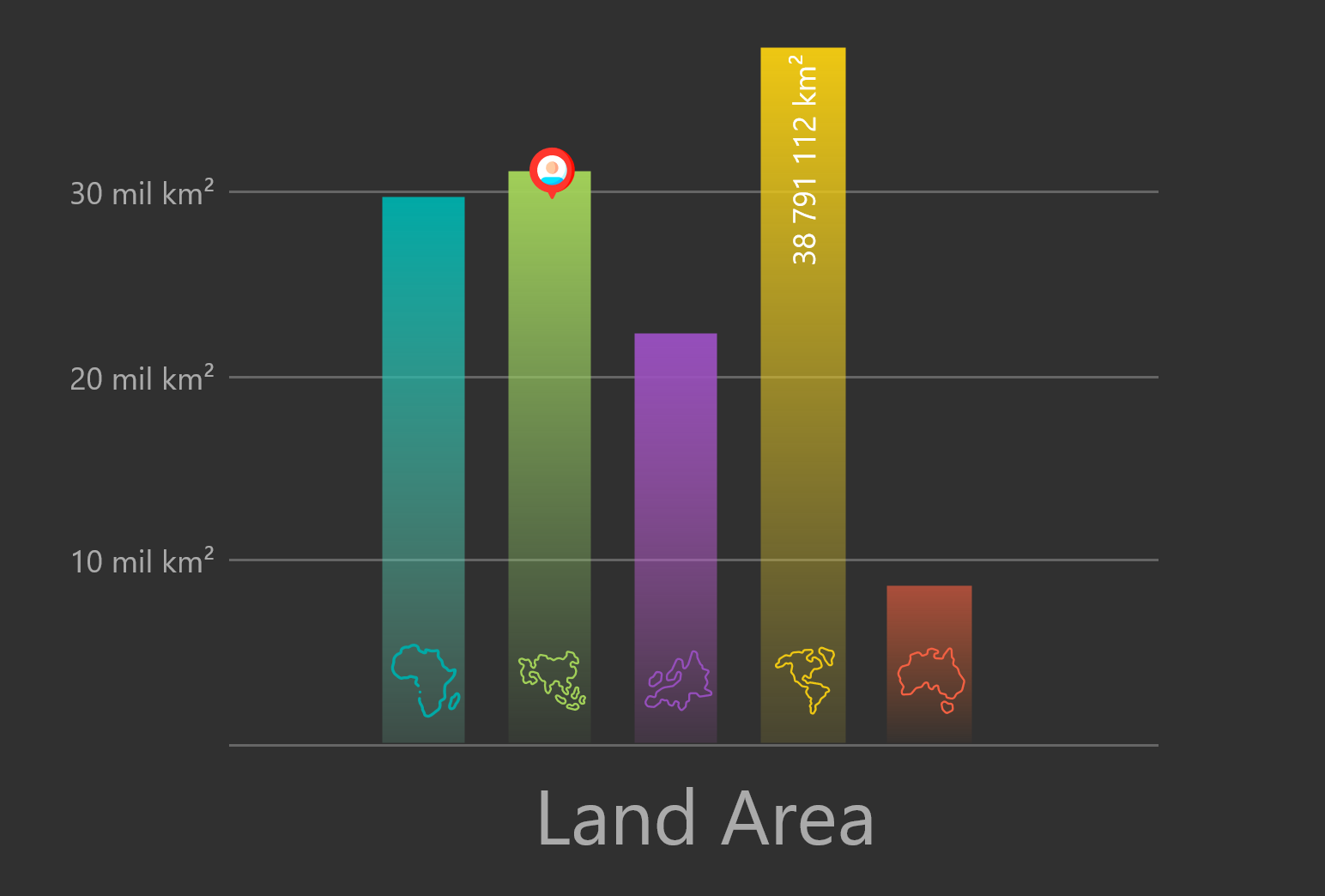 Fully customizable mathematical and statistical bar chart with optional stacked mode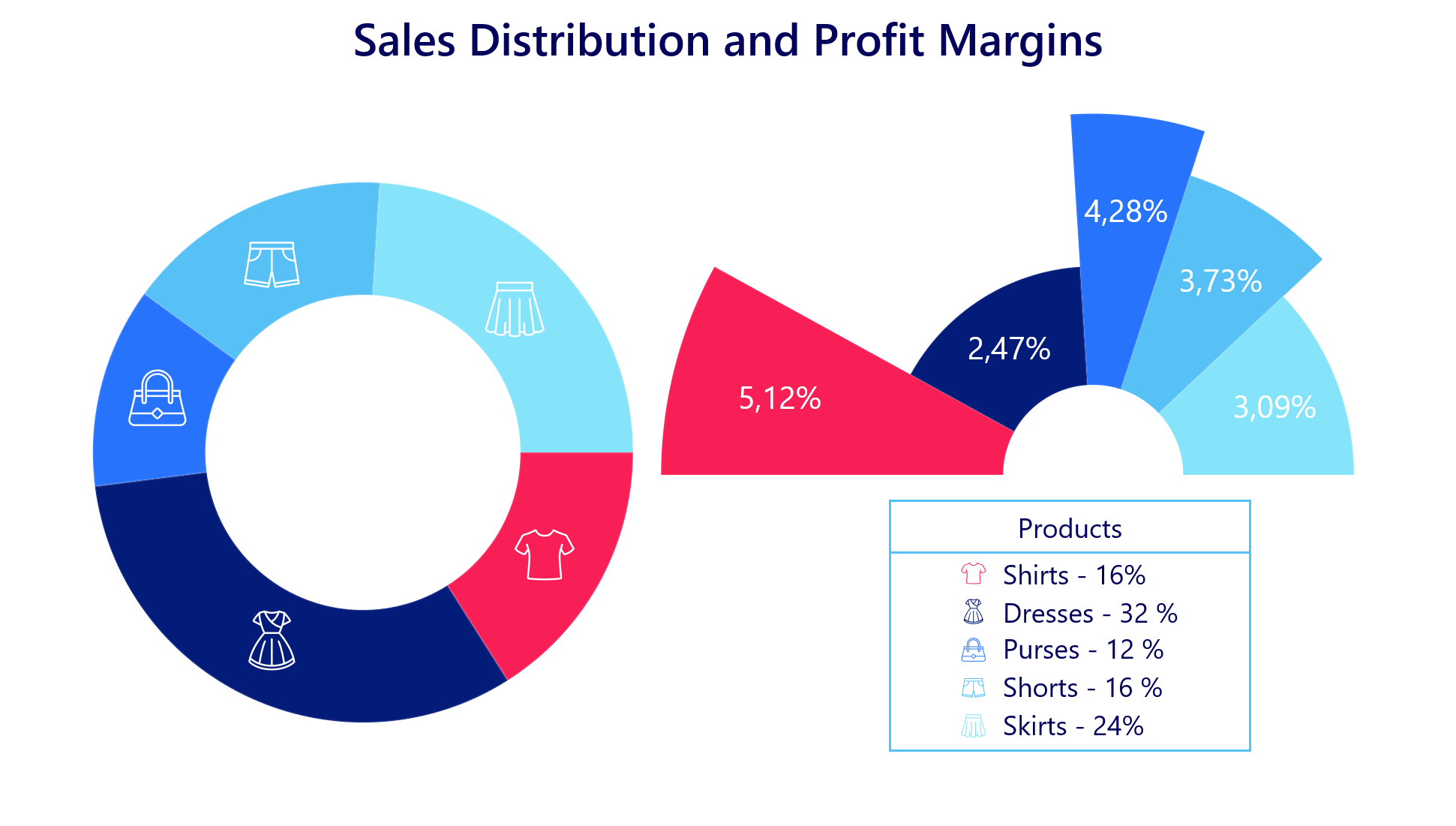 Data representation in pie/donut chart with variable slice configuration possibilities and optional legend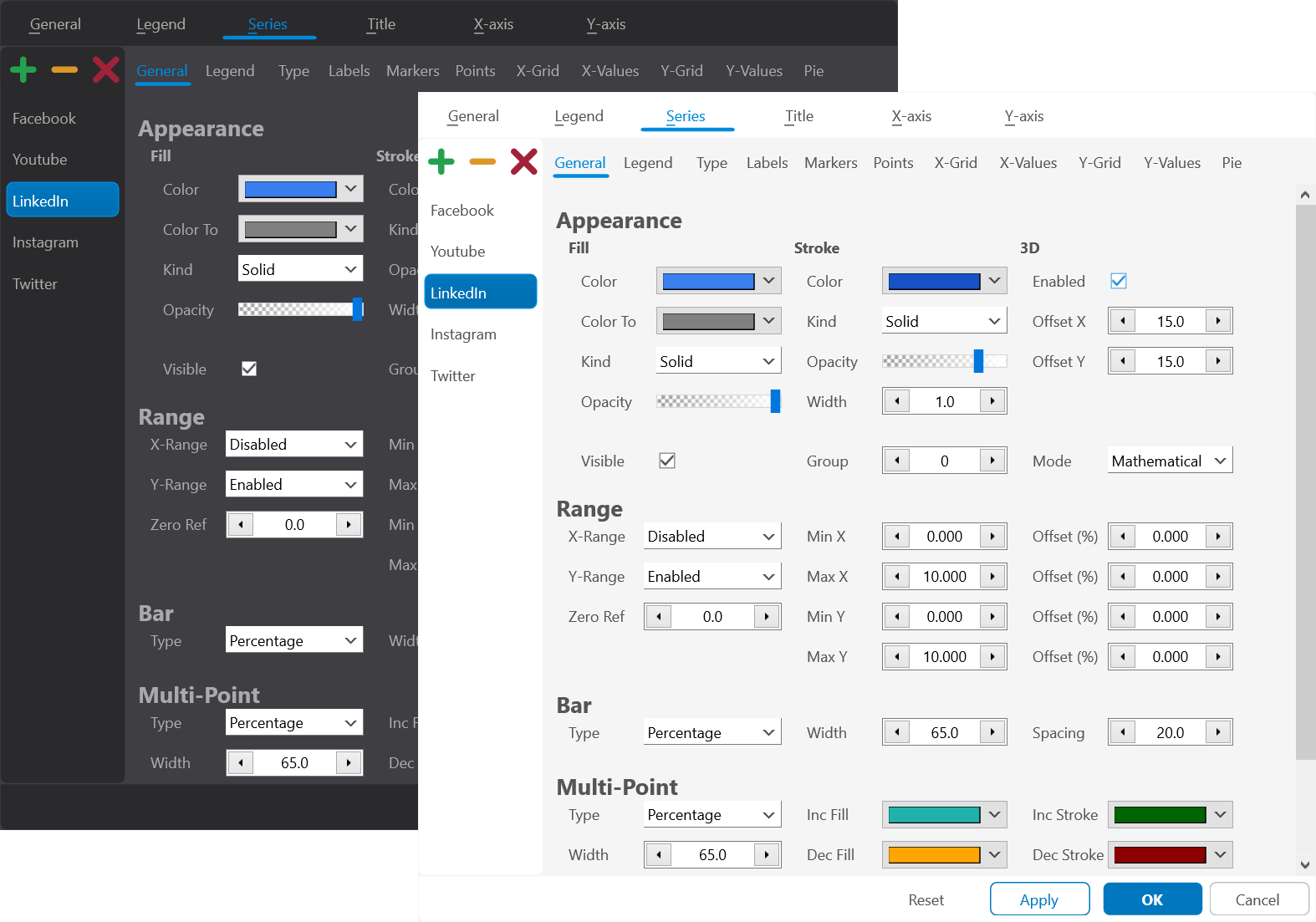 Design time and runtime high DPI and IDE theme enabled editor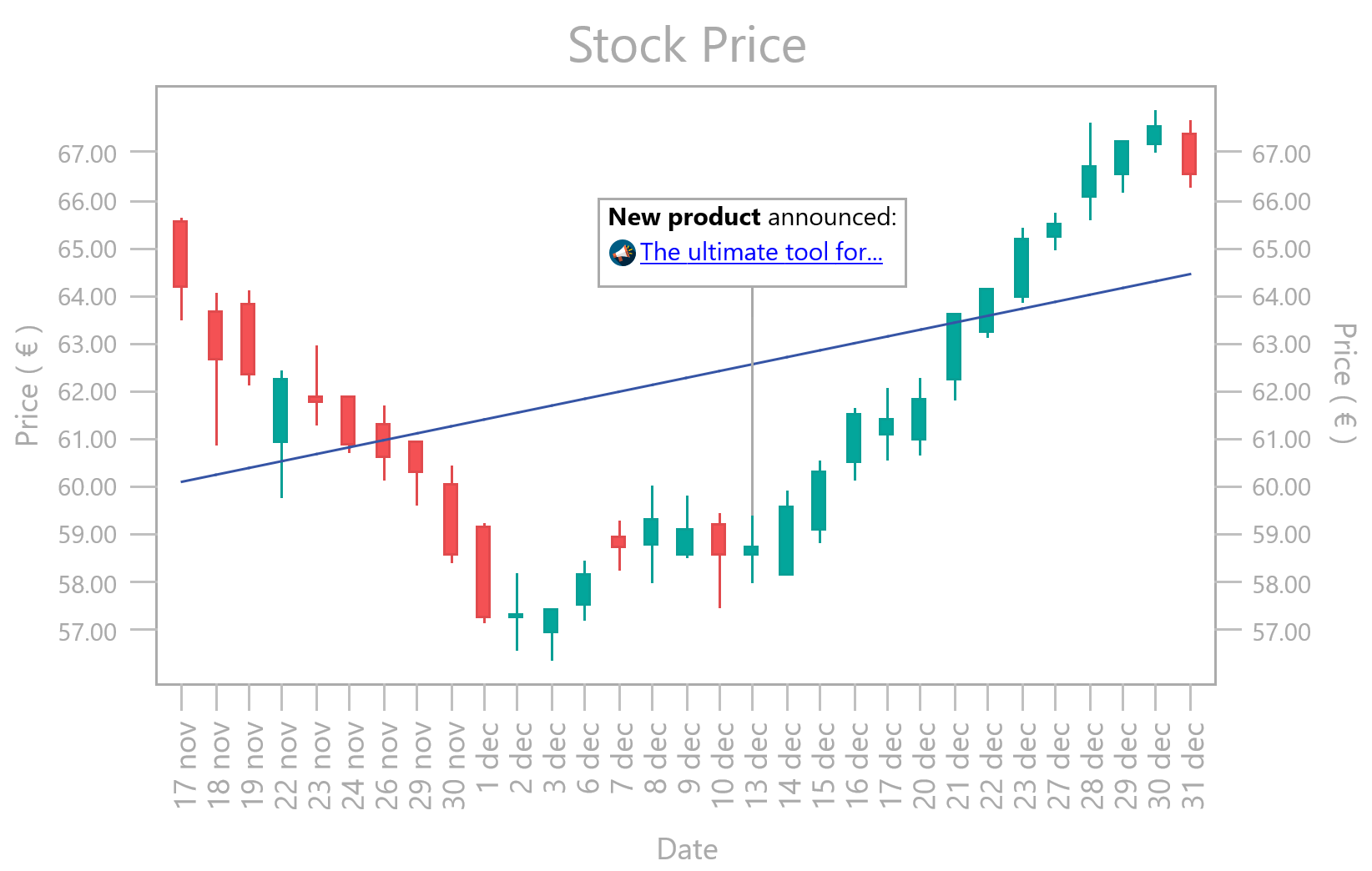 Display financial data in multi-point series and add trend-lines for technical analysis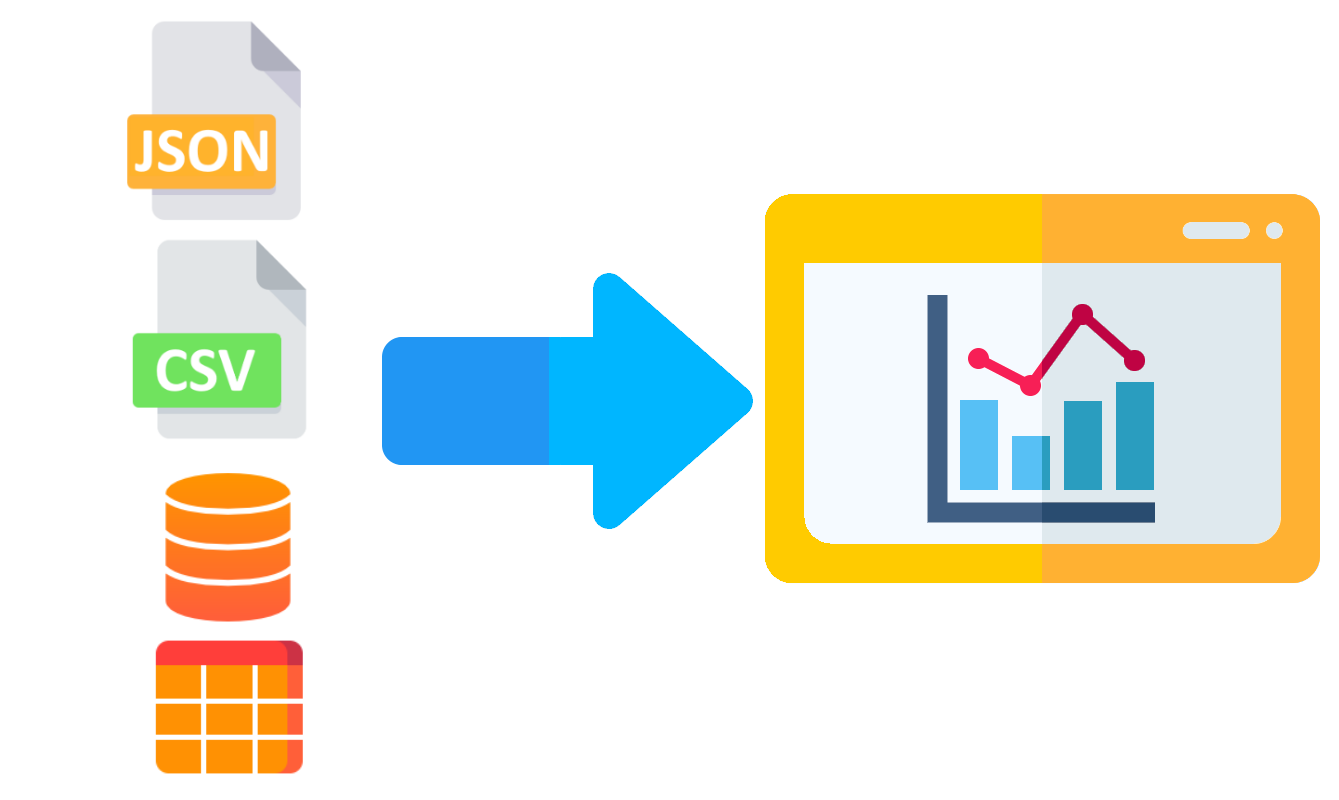 Seamless data import from various file types. Easy, flexible and fully customizable databinding.
Details
Highly configurable cross-platform chart.
Support for VCL Win32/Win64, FMX Win32/Win64, macOS, iOS, Android, LCL Win32/Win64, macOS, iOS, Android, numerous Linux variants including Raspbian
Support for multiple series with optional separate or combined auto range for x- and y-axis.
Wide range of chart types: bar, grouped bar, absolute stacked bar, percentage stacked bar, area, stacked area, pie, donut, spider, line, digital line, OHLC, CandleStick, Boxplot,...
XY line and XY scatter chart types.
Legend with glyph representing the chart type for each series.
Formatting of values in various formatting types (numbers, floating point numbers and date time)
X-axis and y-axis with optional custom formatting for each series and multiple position support.
Optional configurable background grid.
Series markers with bitmap and custom drawing support.
Series labels with formatting support and optional stacked mode.
Annotations for each series point.
Optional 3D drawing mode.
Design time editor.
Separate runtime editor for desktop operating systems.
High number of events for further customization.
Anti-aliasing & native canvas support.
Opacity support (FMX only)
Compatibility
Frameworks
Operating systems/browsers
IDEs
Includes access to TMS FNC Core
---
Supported frameworks and platforms
VCL Win32/Win64
WEB
FMX Win32/Win64, macOS, iOS, Android
LCL Win32/Win64, macOS, iOS, Android, numerous Linux variants including Raspbian
Supported IDE's
Delphi XE7 and C++ Builder XE7 or newer releases
Lazarus 1.4.4 with FPC 2.6.4 or newer releases.
Help
What our customers say
As a developer for 30+ years, and a Delphi developer since 1996, I've a solid foundation on desktop development. But I was skeptical of indulging in web development. Though the market was demanding a switch, it seemed too difficult to make the transition. TMS Software was my "magic bullet" to get me started with zero intimidation. Love their Web Core and XData products. Now I can develop powerful web applications using Delphi. TMS Software has renewed my love for Delphi and won my heart for their innovators. Thanks to the team for great products and a large volume of demos and manuals. You ROCK!
In the past I have purchased other components from other parties. I will say proudly that TMS is the best in support, price and style. Whenever I need a help your team is always there to help me. Keep up the good work
Hi Bruno Just want to drop you a line about how great your presentation was today. We often fail to point out to someone when they do a great job! You did a great job, you gave me a lot of ideas, and you answered my question very well. THANK you for your great products & super support.
Thank you for developing components where I can best describe it like this: TMS components is a case where "The wheels fit the car, and NOT the car fit the wheels". Well done.
As always your support is extraordinary and lightning fast.
❮
❯
Partner Program
Trial Downloads
The FNC trial version is limited to WEB Core, FMX and VCL. For mobile device deployment, the trial version supports deploying in release mode only
FNC trial versions can only be evaluated one product at a time and are not compatible with other registered FNC products due to technical limitations

---
Compatibility
Delphi XE7, XE8, 10 Seattle, 10.1 Berlin, 10.2 Tokyo, 10.3 Rio, 10.4 Sydney, 11 Alexandria, C++Builder XE7, XE8, 10 Seattle, 10.1 Berlin, 10.2 Tokyo, 10.3 Rio, 10.4 Sydney, 11 Alexandria (Professional/Enterprise/Architect) , Visual Studio Code, Lazarus/FPC
---
Licensing
License for commercial use: Single developer license, Small team license, Site license
Includes full source code
Ask questions to our engineers related to purchased product via Support Center
Free 1 year updates and new releases
After 1 year, a discount renewal is offered for a 1 year extension. *
* offer valid for 30 days after end of license. Discount price is subject to change.
---
Included In
Bookmarks