Blog
All Blog Posts | Next Post | Previous Post



Bookmarks:
Wednesday, May 31, 2023
We are working so hard, developing new and exciting features and improving what already exists that we sometimes forget to look at everything from a distance. It's clear that the vast amount of products we have offer a wide range of quality components and features to develop new, or enhance existing applications. The thing is, where do you start looking what you need exactly?
At a glance
Aware of a need for a central place we started brainstorming about what is needed to quickly look up the kind of component or feature you need. We came up with the idea of a "dashboard", which is a single page of various content you want to present in a modern and intuitive look & feel. Start by typing one or more keyword(s) in the edit field to start filtering. The dashboard shows an overview of the most recent product updates, videos, blog posts and topics in the support center. Filtering allows you to quickly search related content. Click on the title of one of the topics you wish to open a new tab with the content.
https://tmssoftware.com/site/dashboard/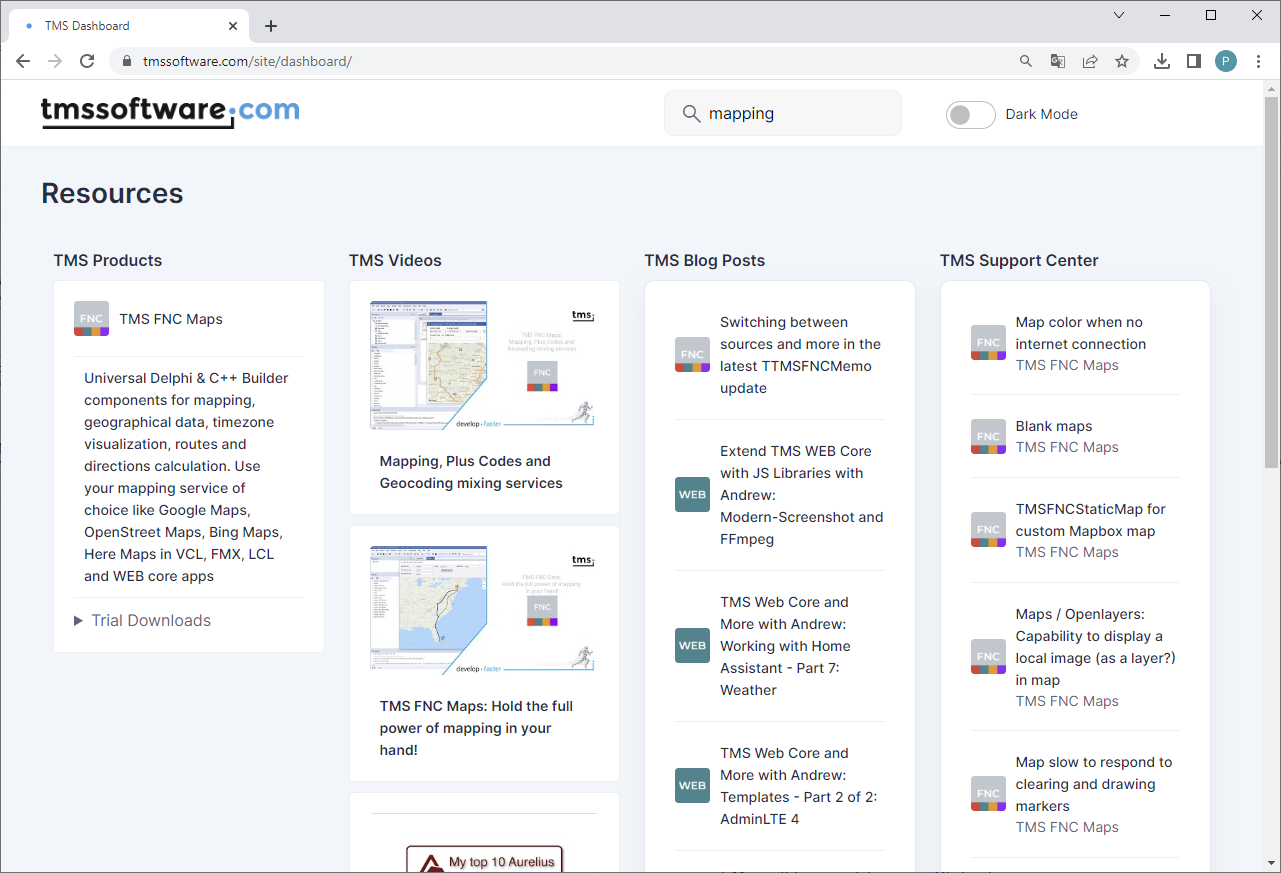 Trial Downloads
If you want to try out a product you haven't installed before, there is a convenient download list of all supported IDEs. Click on one of the links to download the installer zip file, then extract and follow the setup instructions.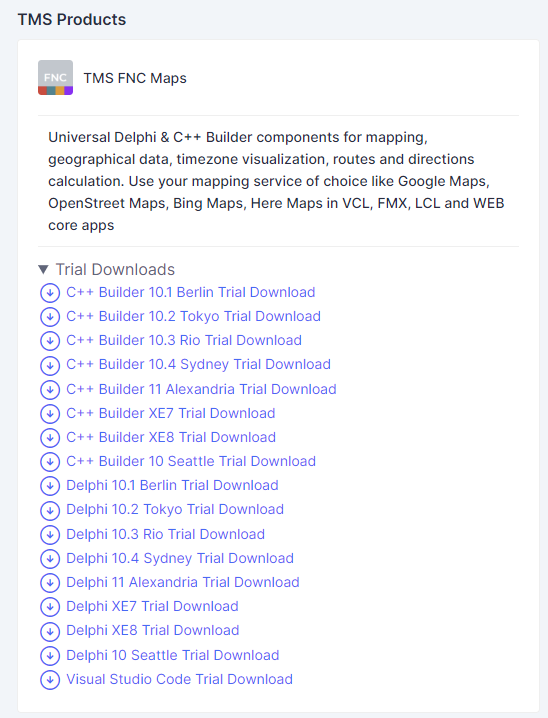 Dark / Light mode
If you prefer to look through the content in a dark mode, there is a switch that allows you to toggle.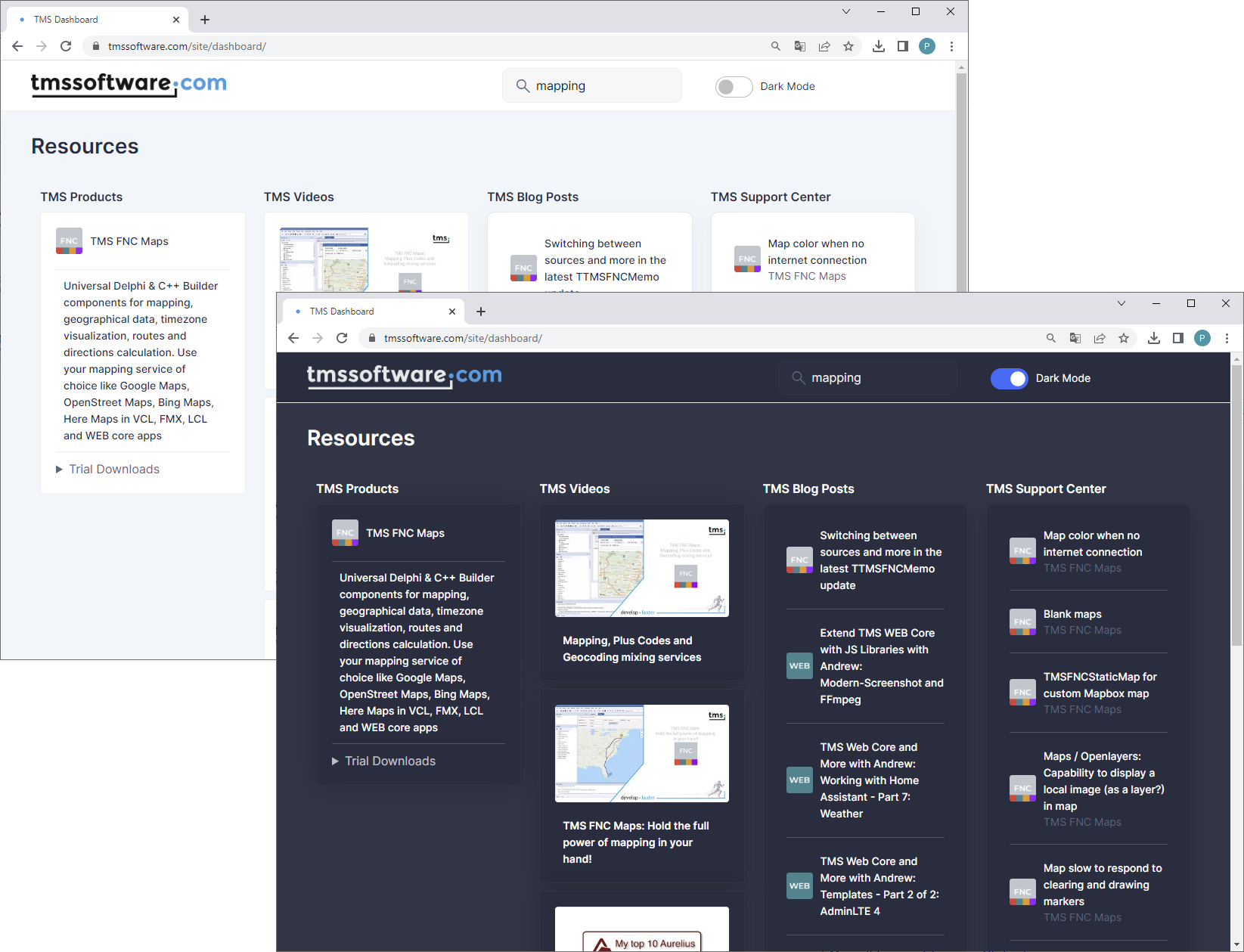 Mobile Experience
Nowadays, we are more than likely to search for content on a mobile operating system. The dashboard page is also fully responsive and automatically adapts to you favorite browser.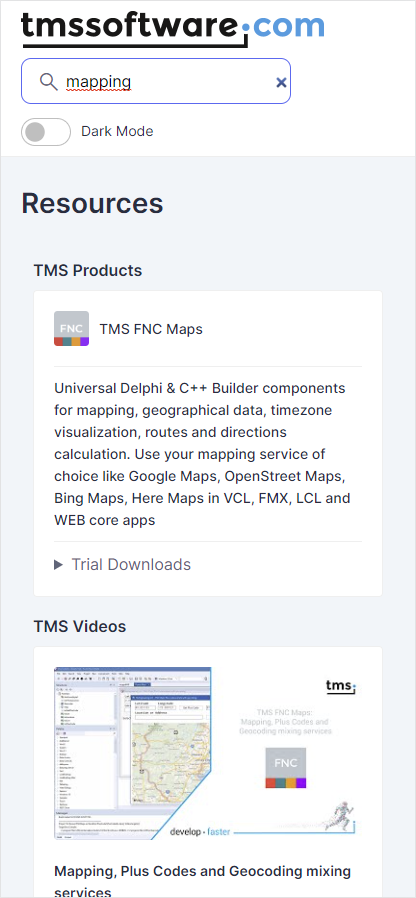 Feedback
As always, we are continuously improving our products. This time it's no different. Did you enter a keyword that does not yield results, having issues looking up content please let us know. You can provide feedback on this blog by entering a comment, or via our typical communication channels.
Pieter Scheldeman
Bookmarks:

This blog post has received 5 comments.







All Blog Posts | Next Post | Previous Post