TMS FNC Blox
Universal Delphi & C++ Builder diagramming and flowcharting components for your VCL, FMX, LCL and WEB core apps
---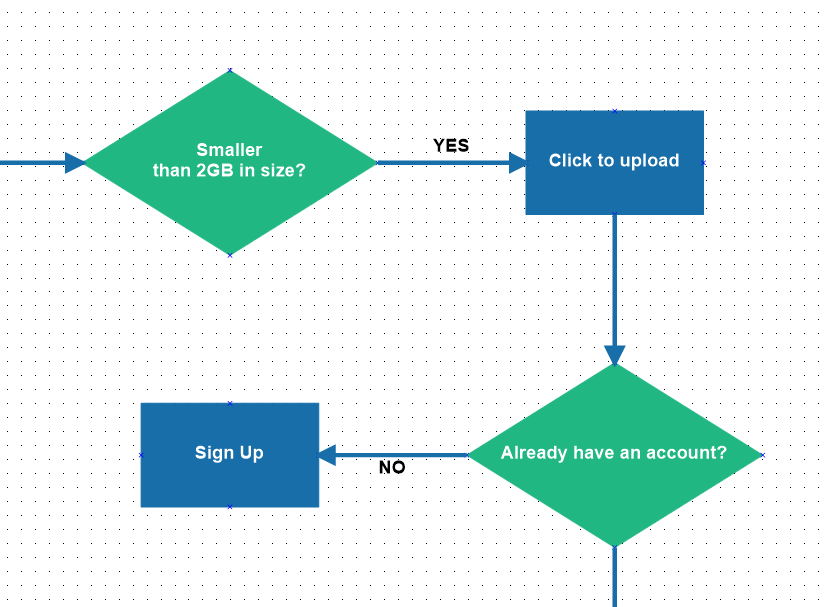 High quality anti-aliased diagram / flowchart editor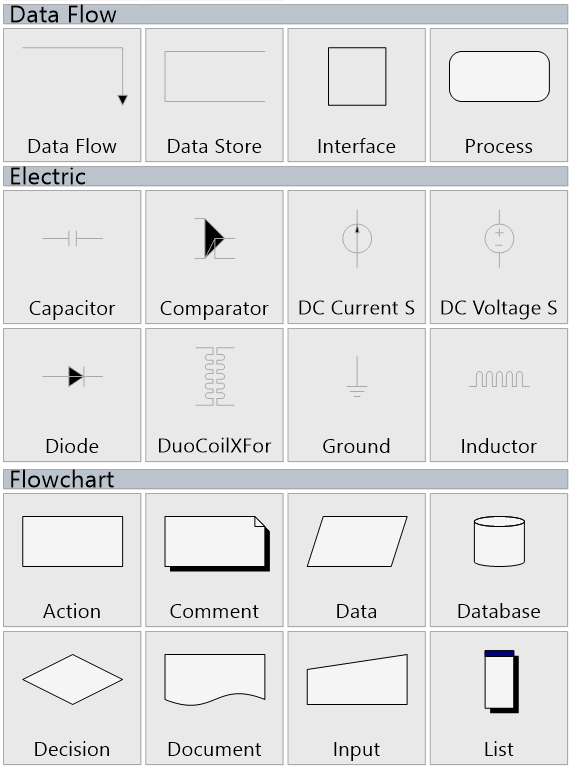 Ready-to-use flowchart, arrow and electrical blocks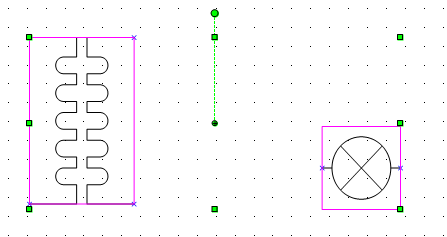 Intuitive selection, editing and block manipulation
Details
High-quality (anti-aliasing) drawing of blocks and lines
Open architecture for building custom blocks and lines inherited from base classes
Ready-to-use flowchart, arrow and electric blocks
Linking system allow customizable link points and information retrieval of connected blocks
Block gradient, shadow and bitmap
Full block customization: pen, brush, color, selection color, minimum width and height
Block text customization: horizontal and vertical alignment, font, word wrap, clipping
Customizable link points in blocks
Full line (link) customization: pen, source arrow shape, target arrow shape
Arc & bezier lines, polygon objects
Block rotation supported (including text, bitmap and gradient)
Separate TTMSFNCBloxToolBar component for easy diagram editing with no line of code (needs TMS FNC UI Pack)
Diagram snap grid
Diagram rulers
Saving/Loading diagram to/from file and stream
Diagram zoom in/out
Panning
Helper classes TTMSFNCBloxBlockDrawer for easy custom drawing on custom blocks
Clipboard operations, object deletion and inserting, zooming, and more.
Compatibility
Frameworks
Operating systems/browsers
IDEs
Includes access to TMS FNC Core
---
Supported frameworks and platforms
VCL Win32/Win64
WEB
FMX Win32/Win64, macOS, iOS, Android
LCL Win32/Win64, macOS, iOS, Android, numerous Linux variants including Raspbian
Supported IDE's
Delphi XE7 and C++ Builder XE7 or newer releases
Lazarus 1.4.4 with FPC 2.6.4 or newer releases.
Help
What our customers say
In the past I have purchased other components from other parties. I will say proudly that TMS is the best in support, price and style. Whenever I need a help your team is always there to help me. Keep up the good work
Hi Bruno Just want to drop you a line about how great your presentation was today. We often fail to point out to someone when they do a great job! You did a great job, you gave me a lot of ideas, and you answered my question very well. THANK you for your great products & super support.
Thank you for developing components where I can best describe it like this: TMS components is a case where "The wheels fit the car, and NOT the car fit the wheels". Well done.
As always your support is extraordinary and lightning fast.
Great controls - Just like I remember from the project I worked on 1998-2003. The controls only got better
❮
❯
Partner Program
Trial Downloads
The FNC trial version is limited to WEB Core, FMX and VCL. For mobile device deployment, the trial version supports deploying in release mode only
FNC trial versions can only be evaluated one product at a time and are not compatible with other registered FNC products due to technical limitations

---
Compatibility
Delphi XE7, XE8, 10 Seattle, 10.1 Berlin, 10.2 Tokyo, 10.3 Rio, 10.4 Sydney, 11 Alexandria, C++Builder XE7, XE8, 10 Seattle, 10.1 Berlin, 10.2 Tokyo, 10.3 Rio, 10.4 Sydney, 11 Alexandria (Professional/Enterprise/Architect) , Visual Studio Code, Lazarus/FPC
---
Licensing
License for commercial use: Single developer license, Small team license, Site license
Includes full source code
Ask questions to our engineers related to purchased product via Support Center
Free 1 year updates and new releases
After 1 year, a discount renewal is offered for a 1 year extension. *
* offer valid for 30 days after end of license. Discount price is subject to change.
---
Included In
Bookmarks