ALERT December 22, 2009

In this alert ...
New:

2 free IDE plugins for Delphi
We'd like to present 2 free IDE plugins for Delphi:

The first plugin is the TMS Presentation Helper & Clipboard Monitor. This IDE plugin serves two purposes. First of all, it is a code snippet organizer to help users who do a presentation with Delphi. This plugin also serves as a clipboard history list. A second pane in the plugin, can monitor all text that is put on the clipboard during editing.

A second plugin allows you to stay in touch with all the latest news of TMS software as it happens from the IDE. As soon as we have released a new component or an update to a component, you can see the information in an IPhone style list and can navigate to see the details & description of the new release. Similarly, when we have written a new article on our blog or did a tweet, you instantly see a notification in this IDE plugin.



Now, you no longer have an excuse to miss something new from the TMS software labs. You can download this free IDE plugin now for Delphi 2006, 2007, 2009 & 2010 at: http://www.tmssoftware.com/site/tmspresentation.asp & http://www.tmssoftware.com/site/tmswhatsnew.asp. Enjoy!
We're proud to announce our first iPhone app! Stay in touch with the latest developments and releases at TMS software anywhere, anytime with one single iPhone application.

Features

View latest product updates, release history, component descriptions
Stay in touch with the latest blog articles as they are written
Instantly view latest TMS tweets
Detailed product information with the latest updates
Read our blog, check our tweets
See what's new, what's improved, what's fixed in our components

Download
Now available free on AppStore!



Access to the latest versions, improvements, new features in over 300 VCL components for building feature-rich, modern looking and native Windows application with Delphi or C++Builder is what the TMS Component Pack offers. In this update v5.4.3, latest improvements and fixes are added as well as new and also extended documentation is available.

Users with an active registration can as always obtain this free update now after login on our website with your registration email & code. The details of all improvements and new capabilities are described in the release notes.
For users with an expired registration, please login on our website for special discount upgrade offers to a full new version cycle of free updates and free priority support for TMS Component Pack or upgrades to our TMS Component Studio or TMS VCL Subscription.
The TMS IntraWeb Component Pack Pro and TMS IntraWeb Component Pack Pro Script Edition have been updated today. We're happy to inform that we have added 1 new component TTIWCaptchaimage and several improvements to the over 70 controls that are already included. TMS IntraWeb Component Pack Pro contains a wide range of components that enhance the developer and user experience of IntraWeb applications with feature-rich grids, calendars, datepickers, navigational controls, advanced edits, HTML editor, menus and much more...




What's new & improved in v3.9:

New: TIWCaptchaImage: IntraWeb CAPTCHA component with several properties to control how the CAPTCHA displays (length,font,background,type,allowed characters,font fill,...)
New: in TTIWAdvWebGrid, TTIWDBAdvWebGrid: OnGetEditorEvent event added to dynamically set Javascript events for grid inplace editors


Active registered users can obtain this update free after login on our website.
Fully functional trial versions for Delphi 6,7,2005,2006,2007,2009,2010 & C++Builder 6,2006,2007,2009,2010 are available at: http://www.tmssoftware.com/site/tmsiwprose.asp.
TMS Software team wishes you Happy Holidays and a New Year filled with prosperity and success!
TMS software remains open during holiday season and support is standby for your most urgent technical questions.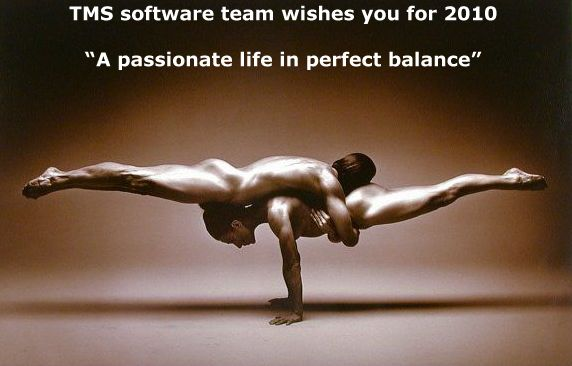 As always, we thank all users for the numerous inputs, feedback, comments and suggestions. This is an invaluable help to steer our developments here at TMS software. We continue to look forward to all your further communications to direct our team to provide you better tools and components for your needs.

Kind regards,
TMS software team
Email: info@tmssoftware.com
Web: http://www.tmssoftware.com
RSS: http://www.tmssoftware.com/rss/tms.xml
Twitter: http://www.twitter.com/tmssoftwarenews