DEV
TMS FlexCel DLL
Read, write, manipulate .XLS, .XLSX files and generate PDF or HTML reports from any Windows programming language or application scripting
---
Feature overview
DLL based interface to read/write XLS,XLSX,XLSM files
Manipulate Excel files from any Windows programming language or application scripting supporting DLLs
Includes direct DLL function imports/wrappers for old Delphi versions
Can handle encrypted XLS, XLSX files
Conversion of XLS,XLSX files to HTML or PDF files
Can generate PDF, HTML reports from XLS,XLSX files
Comes as one easy to deploy DLL and can be used on machine without Excel installed
Includes DLL import unit & wrapper for Delphi 6 to Delphi 10 Seattle
Includes 32 and 64 bit dlls
The DLL version is NOT designed for use from a .NET application. For .NET applications, please refer to TMS FlexCel Studio for .NET
Screenshots
An XLSM file generated by FlexCel dll:
Support for creating and reading encrypted XLS and XLSX files: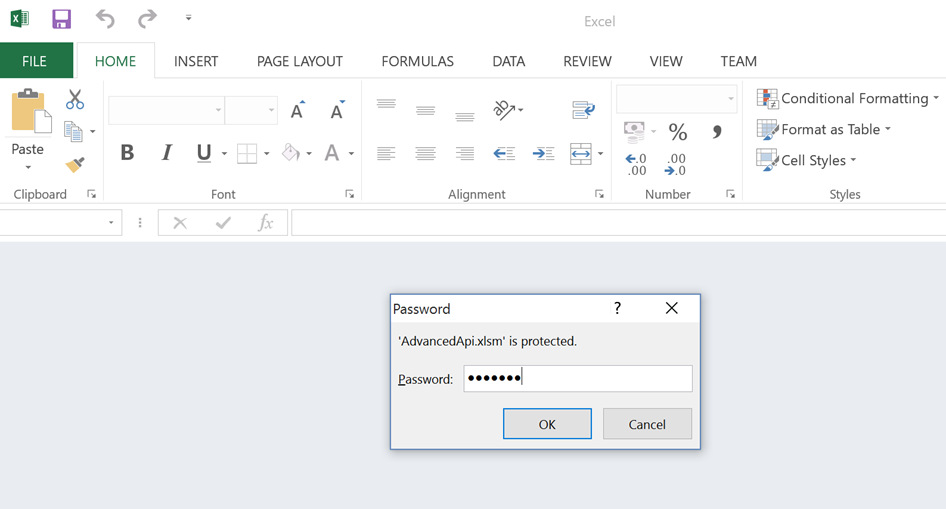 Options for exporting to HTML: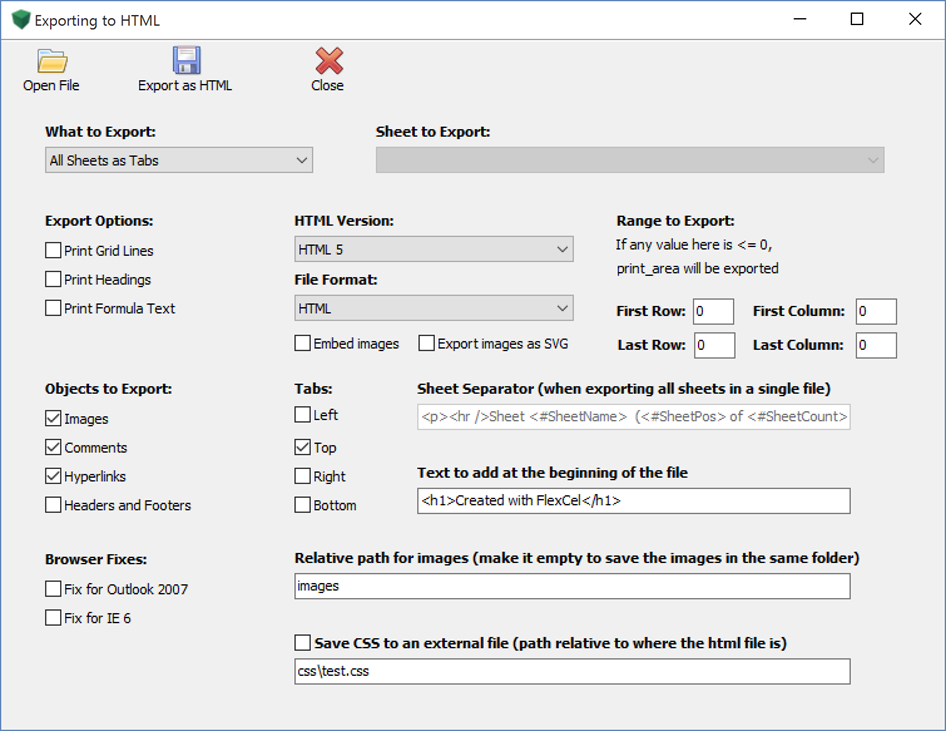 Options for exporting to PDF: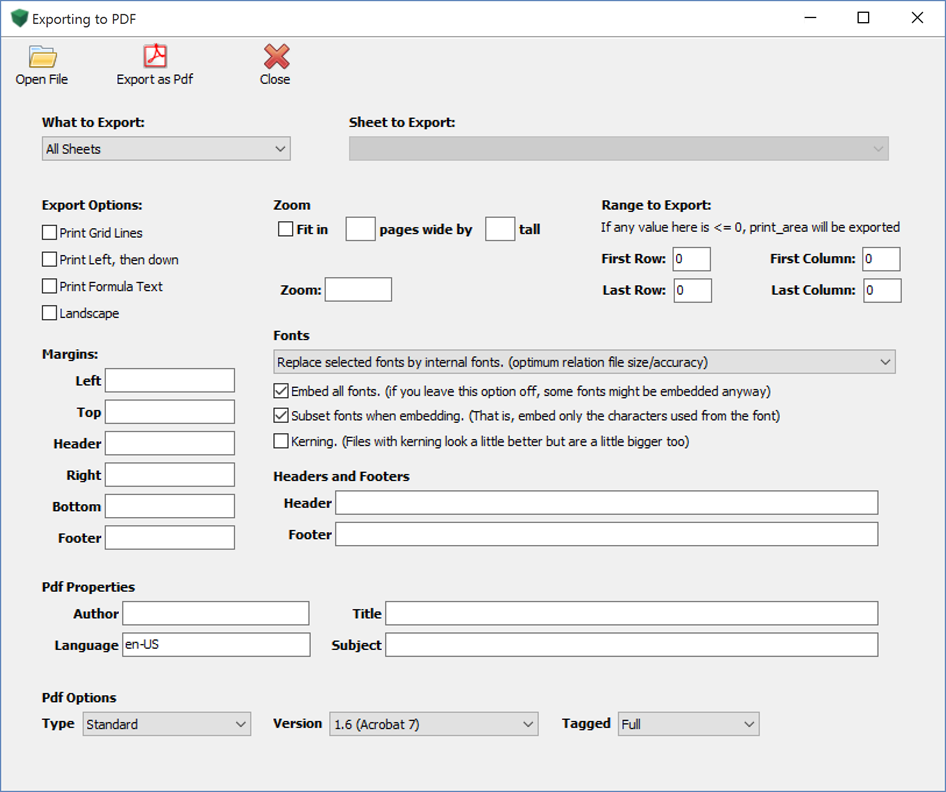 Acrobat DC showing a PDF/A3b file generated with FlexCel. It also shows attachment support and unicode (including UTF16 surrogates) support, even in Delphi versions which are not Unicode (this file was generated in Delphi 6):

Reading files: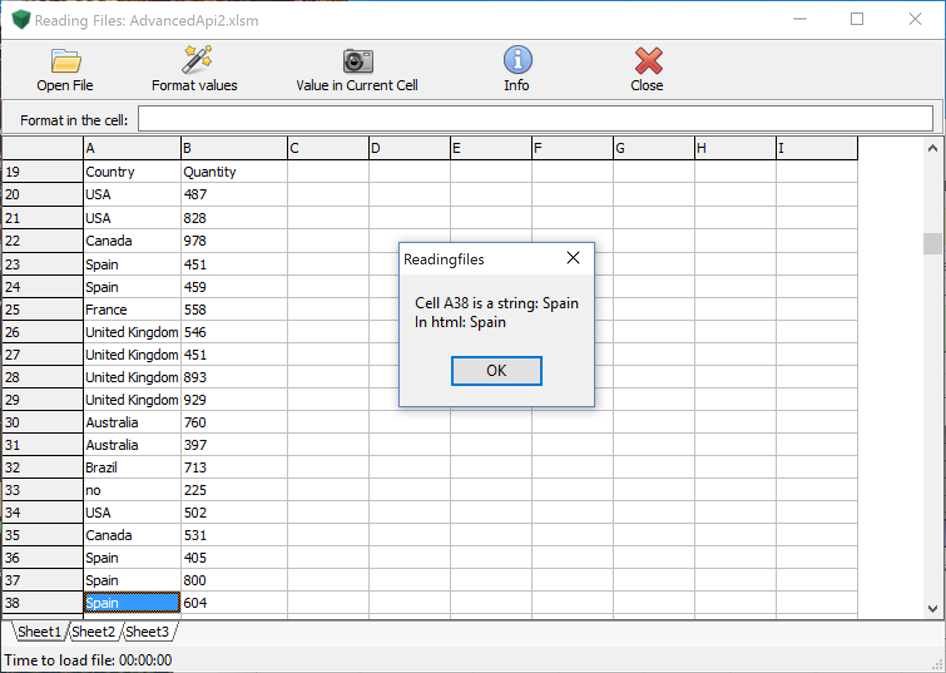 TMS Grid Filters
Free interface
between
TMS Grids
and TMS Flexcel to provide import/export capabilities to .XLS & .XLSX, .PDF formats.
Help
What our customers say
In the past I have purchased other components from other parties. I will say proudly that TMS is the best in support, price and style. Whenever I need a help your team is always there to help me. Keep up the good work
Hi Bruno Just want to drop you a line about how great your presentation was today. We often fail to point out to someone when they do a great job! You did a great job, you gave me a lot of ideas, and you answered my question very well. THANK you for your great products & super support.
Thank you for developing components where I can best describe it like this: TMS components is a case where "The wheels fit the car, and NOT the car fit the wheels". Well done.
As always your support is extraordinary and lightning fast.
Great controls - Just like I remember from the project I worked on 1998-2003. The controls only got better
❮
❯

---
Compatibility
Delphi 6, 7, 2005, 2006, 2007, 2010, 2009, XE, XE2, XE3, XE4, XE5, XE6, XE7, XE8, 10 Seattle, 10.1 Berlin, 10.2 Tokyo, 10.3 Rio, 10.4 Sydney, 11 Alexandria, C++Builder 6, 2006, 2007, 2009, 2010, XE, XE2, XE3, XE4, XE5, XE6, XE7, XE8, 10 Seattle, 10.1 Berlin, 10.2 Tokyo, 10.3 Rio, 10.4 Sydney, 11 Alexandria (Professional/Enterprise/Architect)
---
Licensing
License for commercial use: Single developer license, Site license
Includes full source code
Free 1 year updates and new releases
After 1 year, a 70% discount renewal is offered for a one year extension (offer valid for 30 days)
Free priority support through our Support Center and via email
---
Included In
Bookmarks
×