Blog Options
Archive
<< December 2018 >>
Authors
---
Blog

Most Recent Post | Next Post | Previous Post | Index List



Bookmarks:
Thursday, December 20, 2018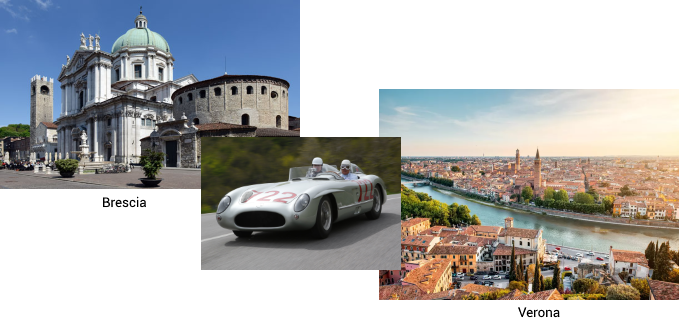 After a stunning start in Brescia on July 25, 2018 with the TMS WEB Core v1.0 release, we've reached the 2nd stage along our Mille Miglia track: Verona. As explained, to visualize the roadmap of TMS WEB Core, we use the historic 1955 Mille Miglia race and each subsequent versions of TMS WEB Core will be named after cities along the Mille Miglia. So, our new major TMS WEB Core v1.1 release is named Verona and it is full of exciting new capabilities:


Progressive Web Application (PWA) support
A new project type with all necessary settings & preconfigured needed files is available to let you start building progressive web applications out of the box.


Google Charts
Google Charts can now be used via an easy to use Pascal component offering most of the Google Chart types and features.


Google and Facebook signin
Using Google or Facebook to offer signin for your web applications is as easy as dropping a component on the form.


Autocompletion control
As there is no native editable combobox in a browser, we've created an editable combobox with autocompletion/filtering while typing.


Google ReCaptcha v3.0 support
The next generation Google Captcha functionality wrapped in a Pascal component.


Accelerator keys support
For heavy keyboard users, you can now use accelerator keys for buttons, labels just like you do now in VCL applications.


Beta support for Lazarus
Beta-level Lazarus IDE integration is included now.


PayPal payment support
Also here, a RAD component based way to make integrating payment processing from your web application really easy.


Desktop browser bridge
Send and receive commands/data between a TMS WEB Core web client and a desktop application hosting the browser that runs the TMS WEB Core client application.


Enhancements for TWebClientDataSet and DB-aware controls
Several enhancements make it even easier to connect DB-aware controls to a dataset.


IDE breakpoint forwarding
Set a breakpoint in the Delphi IDE and when your web application is compiled in debug mode, this will automatically result in a breakpoint when the web application is running in the browser


Many smaller improvements & fixes
Many small enhancements and new functions to make the life easier for web client application development are included, too many to name here.





TMS WEB Core v1.1 Verona is available from today for all TMS ALL-ACCESS users. Users with a separate TMS WEB Core registration also receive the new version v1.1 free.

Holidays

Meanwhile, the XMas holidays are near and this will give our team a well-deserved break from all the hard work that went into this new release but at the same time also the time to do some more experimental work and research for future key new features. Also 2019 promises to be an exciting year for TMS WEB Core with Vicenza, Padua and Ferrara releases coming.

Get started

Meanwhile, you can go ahead and explore the new & exciting territories of web client development that become available for Delphi developers with TMS WEB Core! You can download the trial version that is generally available, go ahead with the standalone version you purchased or with TMS WEB Core and additional tools that are all included in TMS ALL-ACCESS. Our team looks forward to all your comments, feedback, feature-requests to help steering the development of TMS WEB Core to the next stages!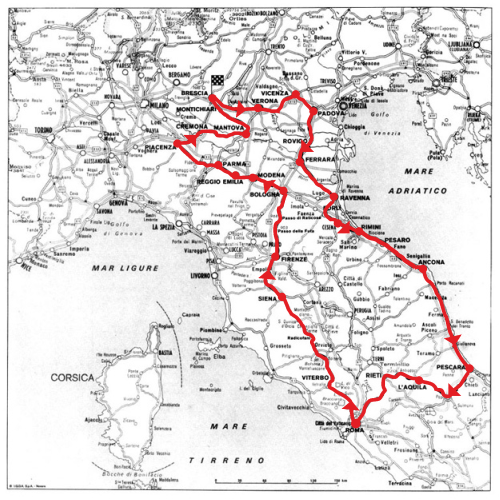 Bruno Fierens
Bookmarks:

Bookmarks:
I have already written here about the TMS XData Web App Generator. In the first post, the prototype was presented, and in the second post it was officially released, along with other nice features for TMS Aurelius and TMS XData.
Now I'm glad to announce a great update to the tool. It's now capable of also generating a front-end for the whole CRUD operations. An edit form will be created to edit, insert and delete entities from the server.
Here is the sequence of screenshots showing it. You invoke the wizard using Delphi File | New | Other... menu, which will bring the TMS XData Web Application wizard:
Then you provide the root URL for an existing TMS XData server:
And here is the new feature: you can now choose, for each entity in the server, if you want to generate a front-end that can insert, delete or update new entities. You have the option to allow your end-user to only create genres but not update or delete them, for example. Or keep "customer" entity read-only.
The wizard will generate the source code, and here is a sample screeshot of the edit form for one of the entities. A great addition and a great feature that will save you time from manually building all those edit forms for your data!
If you want to know more about TMS Business (TMS XData, TMS Aurelius) and TMS Web Core, follow the links!
TMS Business Home Page
TMS Web Core Home Page
TMS Software YouTube Channel
TMS XData Music Appliaction - Online Demo
Wagner R. Landgraf
Bookmarks:

Bookmarks: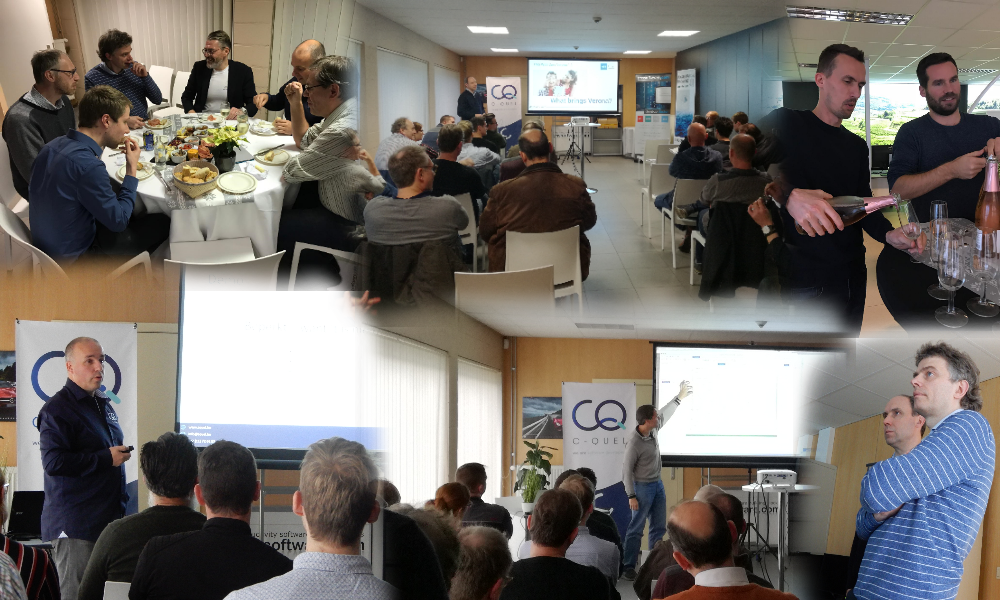 Tuesday Dec 18 we organised again a free meetup for Delphi enthusiasts to learn & see the latest developments for TMS WEB Core here in our offices. We were pleased to see over 30 Delphi developers from Belgium and The Netherlands.

On the agenda, we had:
14h00 – 14h30 : Anonymous methods, Matthias Gaertner
14h30 – 15h00 : Bluetooth, Matthias Gaertner
15h15 – 16h00 : TMS WEB Core use case, Filip Lagrou
16h15 – 17h15 : TMS WEB Core Verona 1.1, Bruno Fierens

The pas2js compiler engineer Matthias Gaertner presented upcoming support for anonymous methods in the pas2js Pascal to JavaScript compiler. We look forward to integrate this new compiler feature in an upcoming TMS WEB Core version and this will definitely make writing code for consuming cloud services a lot cleaner.

The next topic presented by Matthias Gaertner was about the use of bluetooth device communication directly from the browser. Yes, it is amazing that the latest Chrome browser version (and also in development versions of FireFox) there is now the capability to connect & communicate with bluetooth LE devices. This is another big step forward towards making web applications more universal and enable these to control hardware. Matthias Gaertner showed how to write a web application that controlled a small relay board via bluetooth from our beloved Pascal code.

Next was Filip Lagrou, Embarcadero MVP and CEO from our consulting partner company C-Quel. Filip Lagrou showed us how this company uses both TMS FNC components to create Windows and Linux client applications using the same code and the same FNC UI controls. Filip Lagrou showed us how the TMS WEB Core technology is now being employed in the first web client projects being rolled out to his customers. The team from C-Quel also showed how RemObjects DataAbstract was used as a backend for a TMS WEB Core application.

The last session was given by Bruno Fierens and focused on the new TMS WEB Core v1.1 Verona features. First, the concept Progressive Web Application was explained. Bruno Fierens showed how this new project type makes it extremely easy to create a Progressive Web Application and attendees were able to experiment with the sample Progressive Web Application from their smartphone while the presentation was going on.
Next, the new accelerator key support and autocompletion edit control were demonstrated. This brings the convenience of keyboard shortcut controlled applications to web or progressive web applications.
Finally, the easiness of PayPal payment integration was demonstrated, first in a standalone small code sample and then as part of a new web shop sample project we created.
The slides from the presentation can be downloaded here

In between the sessions, we also received a big surprise. As the chief editor Detlef Overbeek from the Blaise Pascal magazine was present, he took the opportunity to hand-out the yearly magazine award for our TMS WEB Core / FNC developments. It's clear we were very honored with this award and this unplanned surprise during our meetup event.

After these content-heavy sessions, we took plenty of time to sit together and enjoy tapas and wine. It was great to mingle with Delphi enthusiasts, learn about the fantastic projects each of us are creating with Delphi and brainstorm about future exciting things to do with Delphi.

Do you want to experience a meetup like this again in 2019? Then make sure to leave a comment and share your thoughts with us! More pictures can be found on our Facebook page.

Happy holidays!



Masiha Zemarai




Bookmarks:





This blog post has not received any comments yet. Add a comment.
Bookmarks:
Monday, December 10, 2018
In an earlier blog article, we have already explained how the Pas2JS compiler, with the help of its generated source map files, enables debugging TMS WEB Core web applications from the browser in full Pascal source code. This means that in the browser, you can set breakpoints at Pascal source code lines, inspect Pascal variables, objects, ...< br>
While this is an extremely convenient feature for us Delphi developers, we took this one step further with the upcoming TMS WEB Core v1.1 Verona.

With the current method, you need to open the Pascal sources from the browser debugger, locate the code where you want to set a breakpoint and only then the debugging session can start. What if you could just set the breakpoints already from the Delphi IDE, as this is where the development happens and there you have the code in front of you which makes it the logical & intuitive place to do so. With TMS WEB Core v1.0 Brescia, you probably already experienced settings a breakpoint in the Delphi IDE out of pure habit and noticed nothing was done with this breakpoint when the web application is running in the browser.

Now, our team got an idea and started working on it to bring you that a breakpoint set in the code from the Delphi IDE will effectively result in a breakpoint when the web application is run in the browser. The 'trick' used here is that breakpoint locations in the source code in the IDE result in JavaScript debugger calls that are treated as breakpoint.

For example, set the breakpoint in the Delphi IDE:





and run the web application in the browser results in:





So, the browser debugger is automatically forced to stop just before the line where the breakpoint was set in the IDE. This saves you from locating the code in the browser console and set any breakpoints again from there.

What is more, when you use the Chrome browser and compile & run your applicaiton in debugging mode, the IDE will now also automatically start the browser with the debugging console open, so you do not need to open it again each time with the F12 key.

To make it even more clear, our colleague Holger created a short video demonstrating this feature:



TMS WEB Core v1.1 Verona (our next city in the Mille Miglia after start from Brescia) is around the corner. This new convient debugging experience enhancement is one of the many new features coming in v1.1. See the blog article for details like support for Progressive Web Applications, Google Charts, Google+Facebook signing, Paypal payment integration, autocompletion edit control and much more ...!

Interested in fast RAD component based web client application development with Delphi? Get started today: TMS WEB Core, TMS FNC UI web-enabled controls, web-enabled TMS XData, the first parts under the TMS RADical WEB umbrella are all available separately now or as part of the TMS-ALL-ACCESS subscription!




Bruno Fierens




Bookmarks:





Bookmarks:
Monday, December 03, 2018

Photo by Fabian Blank on Unsplash



We're happy to announce that our TMS Business product license price is now 395 EUR, which is 20% lower than the previous price of 495 EUR. The main reason for this is that support/upgrade period will now expire in 1 year, compared to the existing 2 year period. As expected, renewal prices will be now 50% lower than current prices.

Changing the support/upgrade period to one year will make it easier for customers to schedule upgrades and budgets. It will also make the product more acessible - not ony for new licenses, but also for both upgrades and renewals, which will also have their price reduced.

TMS Business is our bundle framework that includes, among other products, the renowned TMS Aurelius and TMS XData. Aurelius is the state-of-art ORM framework for Delphi, while XData is the solid, easy-to-use and full-featured REST/JSON backend framework, which, among other things, nicely couples with TMS Web Core to create the ultimate web-development solution for Delphi.

TMS Business also includes TMS Scripter, TMS Data Modeler, TMS RemoteDB, TMS Echo, TMS Diagram Studio and TMS Workflow Studio.





Wagner R. Landgraf




Bookmarks:








Most Recent Post | Next Post | Previous Post | Index List